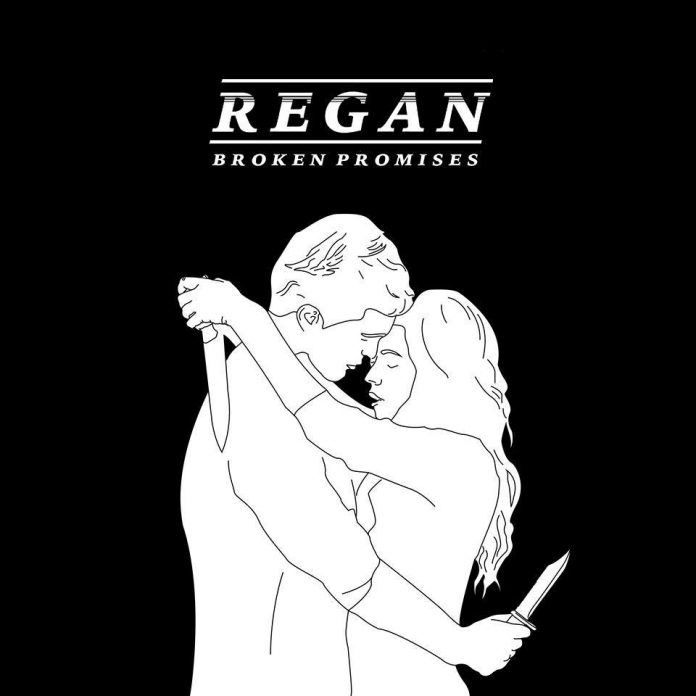 Having reviewed Regan's last single – 'Four Fingers' (read the review) I had some idea of what to expect from 'Broken Promises'. I expected great guitar, I got it in spades. I expected great vocals, got them. I expected a great arrangement, got that.
Musically what we have is is something that sounds as though it was written on an acoustic, it has that feeling. I can hear this played acoustically in my head. This gives it swagger and energy. Regan have then taken this this and made it roar, without losing the tune. Yep there's tune. It's reminding me, in all the right ways, of the rock music I used to listen to. The band has taken those 'classic rock' sounds and made them their own.
For me the thing that stands out, and grabs me every time I listen to the track, is the simply stunning lead guitar. It starts around halfway through the track behind the vocals and then it just carries on. It soars, it has quite wonderful controlled power.
I've tried hard to come up with something else, a different way of summing up this track but I can't so I'm just going to have to say it. This is fabulous.
Available from:
iTunes
Spotify: https://open.spotify.com/album/5VKoOLclDrDYpDeHZamkLh
The info
Facebook: https://www.facebook.com/reganofficial/
Twitter: https://twitter.com/reganband
Website: http://reganmusic.co.uk/