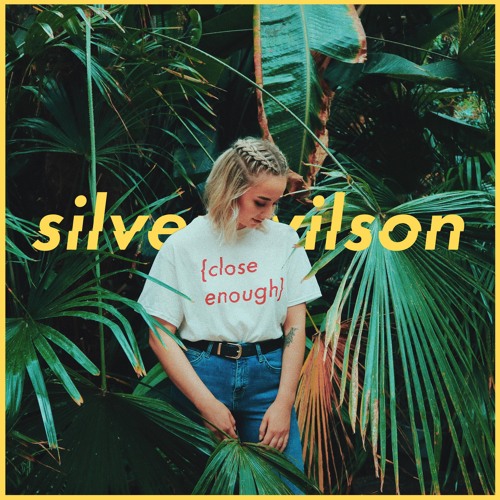 I was rather impressed by the last Silver Wilson single I reviewed, 'Let You Go', so when the band asked LSF whether we'd like to review their new release I said yes in a heartbeat.
'Close Enough' isn't exactly what I expected to hear, I sort of expected some rather gorgeous piece of indie-pop, but what I heard was a something I can only describe as out and out pop. Pop that reminded me somewhat slightly of 80s' possibly even 90s', summer hits. And that isn't a criticism, honest. Even I, lover of fuzzed out psych acid rock and music that just seems to come out of nowhere, am rather partial to a lovely slice of bouncy summer pop as the sun comes out and the days grow longer. Although this may come as a bit of a surprise to even close friends of mine. My secret is out.
And to pass the 'Frank Summer Hit' test a song has to be good, well put together, well played and it's an added bonus if there's a good vocal. 'Close Enough' passes the test with flying colours. The production on this thing is close to perfect, it has this rather nice bouncy rhythm that just doesn't let up. And while the lyrics are pretty simple, this just makes it horribly horribly catchy, and the vocals are perfect for the track.
I'd recommend adding 'Close Enough' to your Summer playlist. Let's get out in the sun and party people.
The info
Leeds/Nottingham indie band Silver Wilson started life in late 2015 and using fresh ideas they began making indie music with an original twist. Incorporating new technology with a mix of indie of guitars, bass, and drums, the band have organically built a loyal following for their summery danceable guitar-indie-pop.
Facebook: https://www.facebook.com/silverwilsonuk/
Soundcloud: https://soundcloud.com/silver-wilsonuk