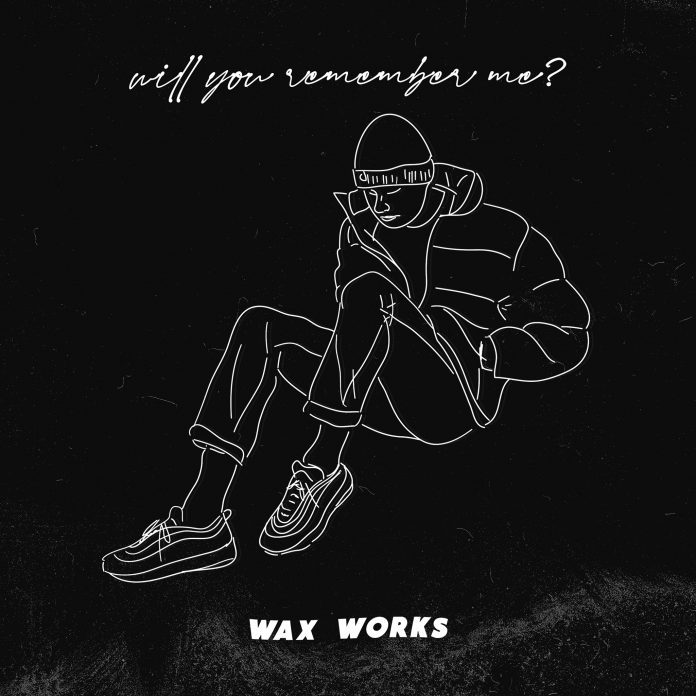 A while ago I reviewed 'Wax Work's debut single – 'sleeping in the dark' – and what a burst of wonderful pop that was.
So the follow up is just as good. Absolutely brilliant pop – tune to die for, sound that pops, vocals that do that 'slightly, sometimes singing in an accent' thing that seems to be part of indie-pop, and great words that tell a sad story of unrequited love.
That's all you need to know really. Oops, my bad, I forgot to say that this is a tune you can dance to, and that's fab.
The thing is that this doesn't seem enough for a review. What else to tell you? Well, I should mention that the arrangement of this is 'pop' but it's pop with savvy, pop with skill. There are sounds that twinkle and sparkle. And all the layers are there for a reason; there's nothing that's there that isn't there doing a job.
This is truly fantastic; a brilliant slice of pure pop made with skill and feeling. Classic pop, if you will.
The info
Wax Works is a self-produced indie pop artist based in Leeds, UK. With influences from Easy Life and Wallows , to Arlo Parks and Dayglow, his sound is a blend of indie guitar tones, with LoFi pop beats. His debut single 'sleeping in the dark' is a dreamy alt-pop love song, focusing on the idea of hope and looking forward to better times ahead. 'Intertwined and opposing, this collaboration is joyous. Providing all who listen with the perfect escapism from the restricted life we currently lead'. (Chalkpit Records) 'For a debut release, this is beyond amazing, WAX WORKS is an artist you need to keep an eye on if you love dreamy pop music' (It's All Indie) 'sleeping in the dark' has been featured on Spotify's 'Alt. Pop.' editorial playlist, as well as Amazing Radio's A-List and has received support from BBC Introducing in West Yorkshire.