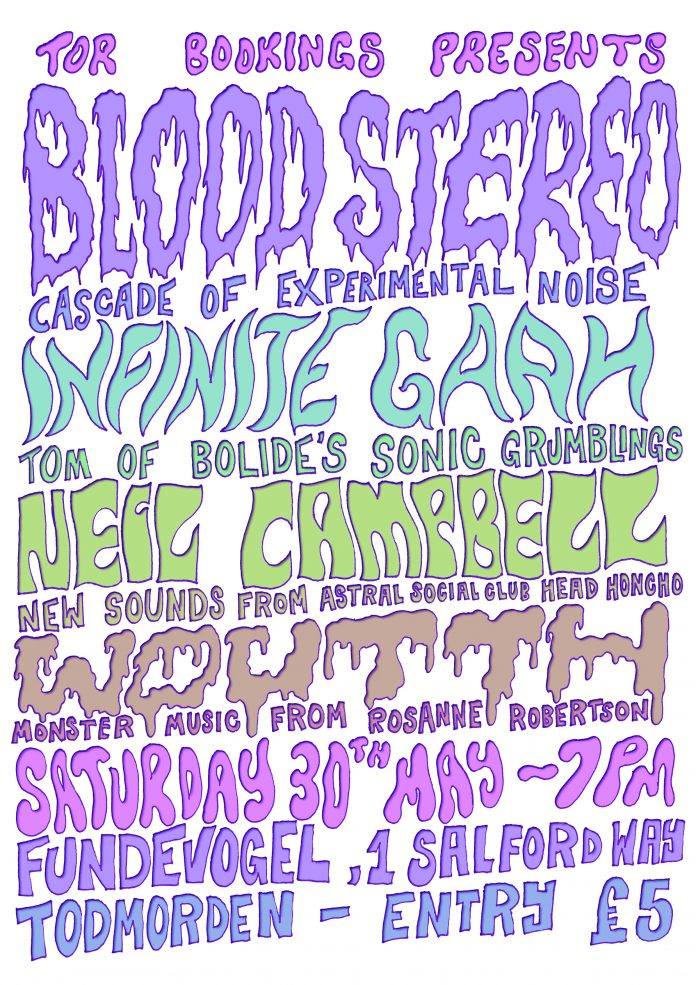 Blood Stereo – Brighton
Great artists and people Dylan Nyoukis and Karen Constance will be bringing their noisy objects to the valley for the first time ever.
The Infinite Gaah – Brighton
Tom of free-everything outfit Bolide is also joining us from down Brighton way to do whatever he likes really.
Infinite Gaah on the Free Music Archive: freemusicarchive.org/search/?quicksearch=infinite+gaaah
Neil Campbell – Mirfield
Neil of Astral Social Club and Vibracathedral Orchestra. Not sure what to expect yet apart from this will be a bit different to the Neil you already know perhaps.
Woutth – Todmorden
New project by Rosanne Robertson, a vehicle for brand new monster like music. Can't wait.
Woutth on Tumblr: www.woutth.tumbler.com
Rosanne Robertson: www.rosannerobertson.com
Tickets on the door £5. As ever, all money goes to the performing artists.