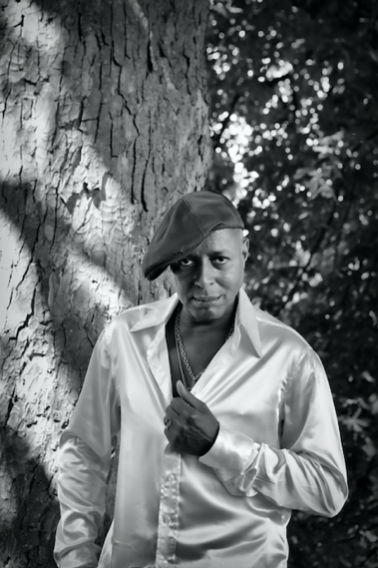 With a remarkable career spanning over 3 decades and with record sales in excess of over 30 million albums the incomparable LEEE JOHN and his group IMAGINATION released and successfully had so many amazing classic hits singles and platinum, gold and silver albums such as, Body Talk, Just An illusion, Flashback, Music and Lights and Changes and many more presenting the perfect Brit Soul/Jazz/Funk songs and establishing their position as essential 80's crossover hit-makers and an influence for future generations in the music industry.
Even today the story of IMAGINATION'S music continues in the form of a long list of samples, remixes and adaptations by major contemporary stars. Such as the THE PHARCYDE, DIMITRI from Paris, Destiny's Child (Complete with Beyoncé) sampled Just An Illusion on their 1998 self-titled debut album produced by WYCLEF JEAN, with LEEE himself featured on DJ Dero's 2005 rendition of the song which was widely played in clubs. Even American superstar Maria Carey recorded "Illusion" on her top ten single "Get Your Number". Furthermore we see Flashback being sampled by Boards of Canada, Music & Lights by Tiger & Woods. All Night Loving by 88 Keys featuring Kanye West.
It's fair to say founding member, lead singer and songwriter LEEE JOHN is one of the hardest working men in music, touring internationally both as LEEE JOHN of IMAGINATION and as LEEE JOHN in his ever-popular solo performances showing his continuous diversity across multi genres from the pop stream as well as his more classic presentation in the jazz world, none better reflecting this than with the release of his last critically acclaimed solo album "Feel My Soul".
More recently, we see the release of the long awaited new album "Retropia" which delivers a distinctive combination of soul, funk , jazz with a classic contemporary retro sound from that back in the day feel, which creates a very special atmospheric sensitivity with mid-tempo grooves and that unmistakable LEEE JOHN vocal sound with those famous IMAGINATION harmonies creating that familiar blend of melody which makes you remember each individual song, taking you on a magical musical adventure into the world of "Retropia"
Supporting from its release the "Retropia" album scores an incredible 2 x Number # 1 songs in the UK Soul Charts with 'Do It Right Now' and "Make Your Mind Up/Fantasia" which follows on this summer with a third single release "Police & Thieves" a personnel rendition and homage to the classic and unforgettable anthem originally recorded way back in 1977 by Junior Murvin/Lee Scratch Perry with its poignant message eerily, echoing across to today's political and social landscape over 40 years on.
LEEE JOHN continues to tour the world and has appeared with many world renowned Artists such as The Jacksons, Earth Wind and Fire, Kool and the Gang, Nile Rogers of Chic, Incognito and Kid Creole and the Coconuts. Recently LEEE was honoured and given a Lifetime achievement award in the UK and a Humanitarian award in France for his continuous ongoing charity work support in aid of SOS children, a world orphan charity.
Leee is involved with the Voyage Youth charity in London and has been helping support the communities with his "DO IT RIGHT NOW " program featuring the "POLICE and THIEVES" a short film produced and directed by Leee (available on the website www.leeejohn.com) where the elders talk about their life influences.
This year see's two new featuring recording projects with DJ T Love & Lunaman, and a very exciting Chic/Daft Punk collaboration with Belgium Artist Plastic Bertrand of 'Ca Plane Pour Moi' fame.
Furthermore, a live & unplugged new album with Imagination/Leee John with news songs will be recorded in Paris with special guests is in preparation to be released later this year.
Along with Leee's soon to be finished FLASHBACK film www.flashbackptrojectuk.com, there will be a short film on St Lucia.
Singer, Songwriter, Live Performer, Producer & Director LEEE JOHN forever continues to challenge his own unique creativity and driving force in its endless boundaries and remains to delight fans around the globe with his timeless classic hits and new music releases
Upcoming gigs
27 March 2020
THE ART OF LOVE TOUR
Roadmender, Northampton
22 May 2020
THE ART OF LOVE TOUR
Manchester Academy, Manchester
23 May 2020
THE ART OF LOVE TOUR
The Wardrobe, Leeds,
5 June 2020
THE ART OF LOVE TOUR
Jazz Cafe, London
4 July 2020
CHILFEST MUSIC FESTIVAL
Tring, Hertfordshire
4 September 2020
CLIFFS PAVILION
Southend
Tickets: http://www.leeejohn.com/gigs.html