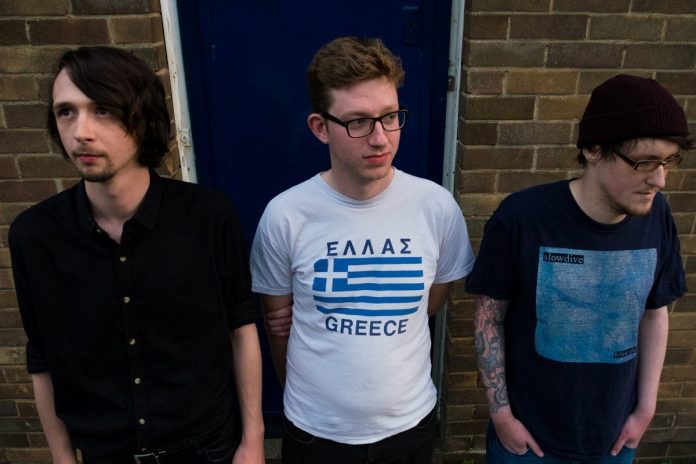 Slurs will be embarking on a short tour of the UK in August 2017. Following on from the release of their well received second EP 'Badmouth' last year, Slurs will be debuting new material ready for their next release. The trio will be taking in Newcastle, Sunderland, Durham, Sheffield and Glasgow over the course of the summer.
Their self-released first EP 'Northern Electric' was described by NARC as "six punchy pop gems incorporating elements of Britpop, slacker rock and shoegaze ", while when discussing Badmouth, God is in the TV said "the trio harness a vital sound that embraces the fuzziness of shoegaze while also injecting some of the angst-ridden nature of post-punk and the best hooks of Britpop, wrapped in a charmingly DIY aesthetic". Their sound is influenced by a great range of music and culture, from early shoegaze and Britpop bands to current affairs and the distinct North East identity.
Slurs are Newcastle trio Mark Simpson, Mike Smith and Fintan Dawson.
http://www.slursband.com
https://soundcloud.com/slursband
Dates
Pop Recs, Sunderland August date TBC
Think Tank Underground, Newcastle 12th August with Twist Helix
Buff Club, Glasgow 18th August
West Street Live, Sheffield 20th August
Empty Shop, Durham September date TBC
Library of the Mining Institute, Newcastle 9th September for Baker Island's album launch