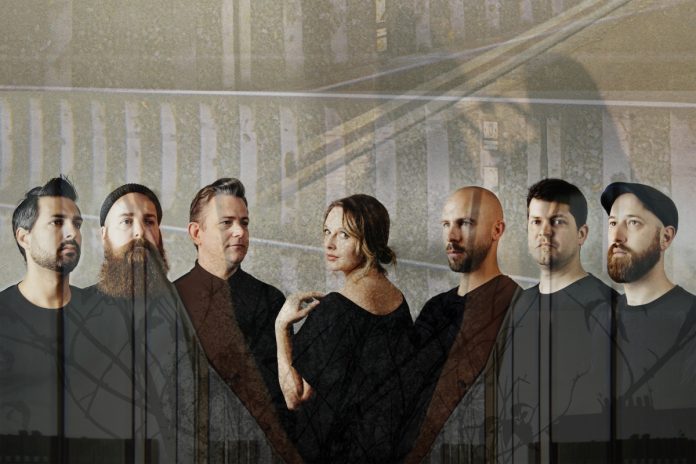 After announcing a show at London's Oval Space in December, Submotion Orchestra have extended their initial date with a full tour across the UK in March and April. They will be playing the following dates:
Thurs 26th March – London, Oval Space
Fri 27th March – Brighton, Concorde 2
Sat 28th March – Leeds, Belgrave Music Hall
Thurs 2nd Apr – Bristol, The Trinity
Fri 3rd Apr – Birmingham, O2 Institute 2
Sat 4th Apr – Manchester, Gorilla
Renowned for their staggering live shows, Submotion Orchestra meander in and out of their productions, taking fans on a cinematic journey through their 5 albums and 3 EPs. The 6-piece plan to showcase new unheard music, as well as giving previous releases and fan-favourites a makeover. After playing everywhere from Glastonbury to Bestival, selling out the Royal Albert Hall and headlining the 6,000 capacity Pula Amphitheatre at Outlook Festival, not to mention selling out the Barbican Theatre and The Forum for London's Jazz Festival, it's no secret that their live performances are unforgettable experiences from start to finish. On their new tour, they added:
"Having taken a bit of time out last year for us all to focus on other projects, we are all really hyped to get back on the road in March. For us, playing live is what being in a band is all about and the process of transferring new material from a studio to a live setting is really exciting.
We feel very privileged to have been able to tour and release music for over 10 years, and we want to say a big thank you to anyone who has been a part of that journey. We have arrived at a point as a band (and as a group of people) where the most important thing is making music for the love of it, enjoying the creative process and making sure that our music is honest and has integrity. Here's to the next 10 years…"
10 years of destroying genre boundaries with their unique blend of electronica, jazz, dub and soul, Submotion have also been flexing their studio muscle as of late too. They closed the decade with a chilled, atmospheric rework of Robin S' 1993 global hit 'Show Me Love,' which will be played live for the first time on this tour.
A real celebration of music, Submotion Orchestra's 2020 tour promises to be an incredible series of shows and they'd like every single one of you to join them – who's in?
Head to https://www.submotion.co.uk/live for tickets
Buy / Stream 'Show Me Love' – https://ffm.to/smo-show-me-love
Submotion Orchestra
https://www.facebook.com/submotionorchestra/
https://soundcloud.com/submotion-orchestra
https://twitter.com/Submotion
https://www.instagram.com/submotionorchestra/