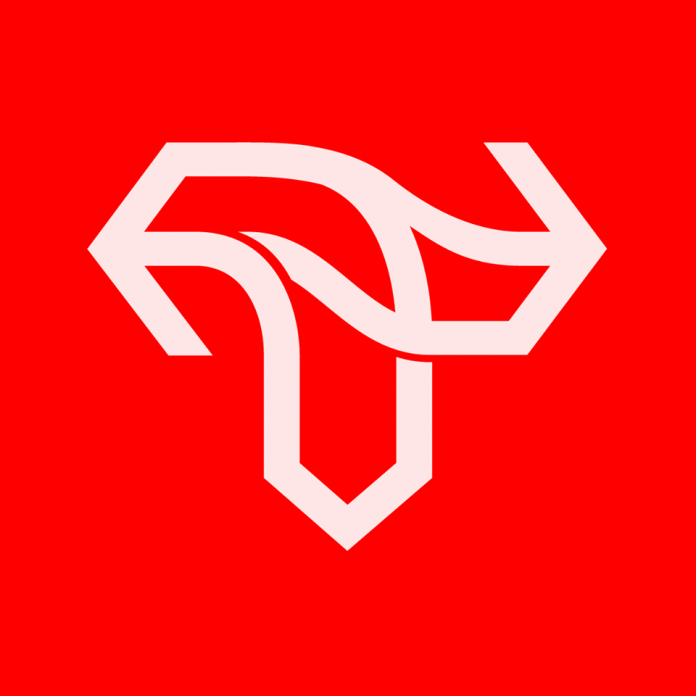 See our Tramlines previews Tramlines Festival: Our Preview & The Crystal Stage at Tramlines 2015
Tramlines is one of the UK's biggest inner-city festivals where, for one weekend, 100,000 people descend upon Sheffield to turn the city centre into one huge festival site. Now in its seventh year, Tramlines continues to bring genre-spanning legendary acts alongside breaking new talent to its stages. Headliners for 2015 include The Charlatans, Basement Jaxx, and Wu-Tang Clan, with support from the likes of Billy Bragg, Buzzcocks, Martha Reeves, Neneh Cherry and The Sugarhill Gang.
Another first for 2015 is a brand-new scheduling feature on the festival's own website. The page lists the order of every act with the time and location of their set. It's never been easier to plan your weekend at Tramlines and with over 200 acts appearing, festival-goers are recommended to start sooner rather than later! This is the link for that http://www.tramlines.org.uk/lineup/
Weekend tickets are still available but are likely to sell out in advance of the event. They can be purchased from www.tramlines.org.uk for only £30 + bf. There are also a limited number of day tickets available (Friday, Saturday and Sunday), priced at £23 + bf.
For up-to-the-minute information about Tramlines 2015, visit www.tramlines.org.uk or follow Tramlines on Twitter @tramlines
2015 LINEUP
The Charlatans / Basement Jaxx / Wu-Tang Clan
Billy Bragg / Buzzcocks / Martha Reeves / Neneh Cherry / The Sugarhill Gang
Anathema / A Guy Called Gerald / Basement Jaxx (DJ Set) / Best Friends / Camo & Krooked / Charlotte OC / Craig Charles / The Crookes / Dutch Uncles / Erol Alkan / Evian Christ / Fat White Family / Ghostpoet / Gilles Peterson / GoGo Penguin / Honeyblood / Hooton Tennis Club / Horse Meat Disco / Inga Copeland / James Holden / Jimmy Edgar / Joe Carnall Jr / Joker & New York Transit Authority / Kate Tempest / Lapalux / Loadstar / Marika Hackman / Melle Mel + Scorpio / Mike Skinner (DJ Set) / MJ Cole / Mr Scruff / Rolo Tomassi / Roman Flügel / Romare (DJ) / Roni Size (18 year DJ Set) / Slaves / Slow Club / Submotion Orchestra / Surgeon / Tom Demac / Tuff Love / We Are The Ocean / Werkha / West Street Mob
A-Kid / 20 Hz Soundsystem / Alcest / And So I Watch You From Afar / Andy Clark / Andy H / Ant TC1 / Aquilo / Awooga / Balkan Bandits / Bang Bang Romeo / Bartholins Glands / Beth Frisby / The Big Moon / Bjørn Torske / Billie Black / Blanck Mass / Blessa / Blood Sport / Blossomer / Bodyjack / Braiden / The Broken Oak Duet / Bruising / Buffalo Skinners / The Ceiling Demons / Central Processing Unit / Cervo & JVC / Chris Cooper Band / Cleft / CPU / Crisjn / Cypria (DJ) / Daddy Freddy / Daniel Whitehouse / Danimal Swainger / Dead English Gentleman / Dead Slow Hoot / Dedication Audio / Displace / Diagrams / DJ Q / DMK / The Downtown Roots / Eastern Seaboard Radio Station / Ekkah / Emily May / Errors / ES.Q / Ezra Furman / Fallen Trees / Floodhounds / Fokn Bois / Formation / Fred V & Grafix / FURS / Ghost Culture / Goat Head / Gnod / Gulf / The Half Earth / Hannah Lou Clark / Hey Sholay / Henry Wu Duo (live) / Hidden Orchestra / High Hazels / Hot Diamond Aces / Inherit The Stars / Jagaara / Jim Ghedi / Josey Rebelle / Jus Now / Kamera / Kid Wave / Knifeworld / Kog & The Zongo Brigade / Kris Wadsworth / Leroy / LewRey / Liberty Ship / Linnemann / Lone Wolf / Lonelady / Lo Shea / Luca Lozano / Magpies / Mak & Pasteman / Man of Moon / Mark Sweeney / Martelo / MC I.D. / Meadowlark / Mella Dee / Mighty Moe / Mungoes HI FI feat. Cheshire Cat / Nai Harvest / Nao / Nat Johnson / The Natterjacks / North Prism / Nozinja / NYTA / Omega III / The Payroll Union / Pedram / Pev n Kowton / Polar Bear / Polo / Portico / The Ratells / Rawschac / RedFaces / Renegade Brass Band / Revolva & Leona / Robyn Sherwell / Rodney P & Skitz / S-Unit / Sayid Silkhands / Saif Mode / Scott Matthews / Serocee / Set2 / Seven Tors / The Sherlocks / Shopping / The Slow Revolt / Small Ideas DJs / Smorsli / Smutlee / Soul Jam / Ste Roberts / Stealing Sheep / Sticky / Story / Sumochief / Sunship / This Is The Kit / Trash / Triple Point / Tropic of Youth / Tropics / True Fiction / U / Ultimate Painting / Walls / Werkha / WheresNorth? / Youngman / Zero T / Zoax / ZoZo
Links
www.tramlines.org.uk
www.facebook.com/tramlines
www.twitter.com/tramlines
www.instagram.com/tramlines