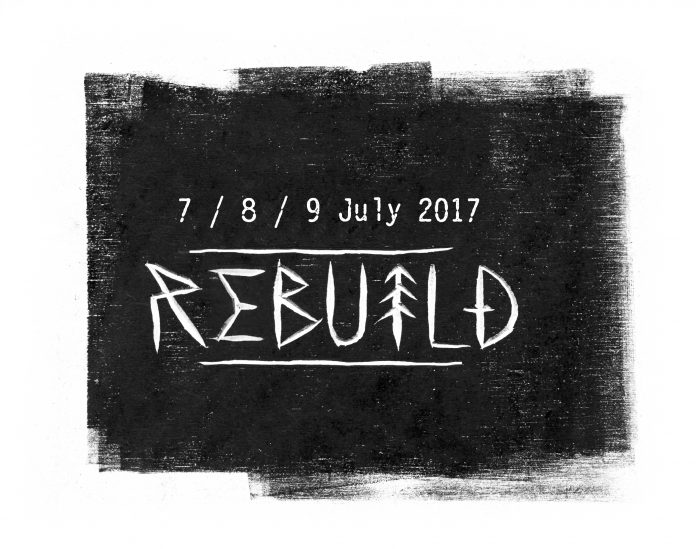 A brand new music festival with a twist is coming this July; Rebuild will be set in a post apocalyptic camp where attendees are invited to join the party at the end of the world as the survivors and architects of a new community.
The festival will feature headline performances from Molotov Jukebox, Zion Train and K.O.G. and the Zongo Brigade as well as immersive theatre, interactive games and characters, plus workshops on permaculture, tool making, foraging and much more.
Far from just an interesting setting and décor theme, the festival will encourage people to think about their relationship with the environment and ways that we build and structure community through talks, discussions and workshops. Organisers hope that the audience will find something positive to take back into the real world when they leave.
The festival will take place on the estate of Catton Hall, just over an hour's drive from Sheffield where the organisers, social enterprise Mesters Events, are based and have worked for many years. It will be a showcase of the incredible musical talent of the city with stages programmed by Off Me Nut Records, LSS Sound System and Roots Sheffield, whose pedigree in the city goes back to the first days of the warehouse club scene resurgence.
Sheffield live music will feature heavily from the main stage headline set on Friday with local legends K.O.G. and the Zongo Brigade to a host of steel city favourites such as Smiling Ivy, The Unscene and Octofunk to name but a few. The organisers will be announcing more acts in the next few weeks now that tickets are available on Party for the People, Sheffield's foremost ticket outlet which raises money for charity with its booking fees.
Artistic Director Sara Hill said "We've dreamt of running a festival for all the years that we've worked at festivals for other people. It's really exciting to be able to design something new and hopefully something that can be a great party as well as promoting positive messages and skills. Not to mention the chance to give local artists we've worked with for so long a platform next to international artists like Molotov Jukebox and Zion Train. Bring on the summer!"
Links
Tickets – http://tickets.partyforthepeople.org/events/2655-rebuild-festival-2017
Website – http://www.rebuildfestival.com/
Facebook – https://www.facebook.com/rebuildfestival/
Twitter – @rebuildfestival
Instagram – @rebuildfestival