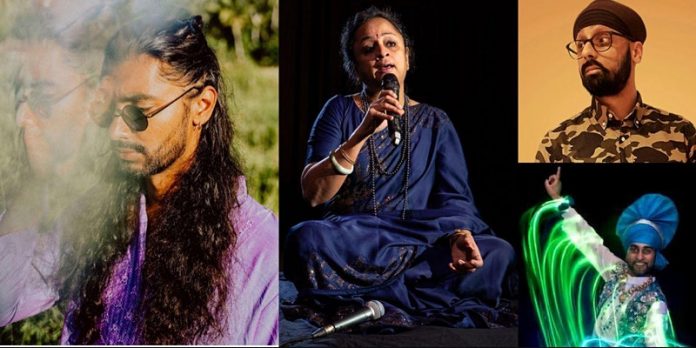 A gig to celebrate South Asian Heritage Month. South Asian Heritage Month runs from 18th July to 17th August every year and seeks to raise the profile of British South Asian heritage and history in the UK through education, arts, culture, and commemoration.
INDIAN MAN (Womad resident)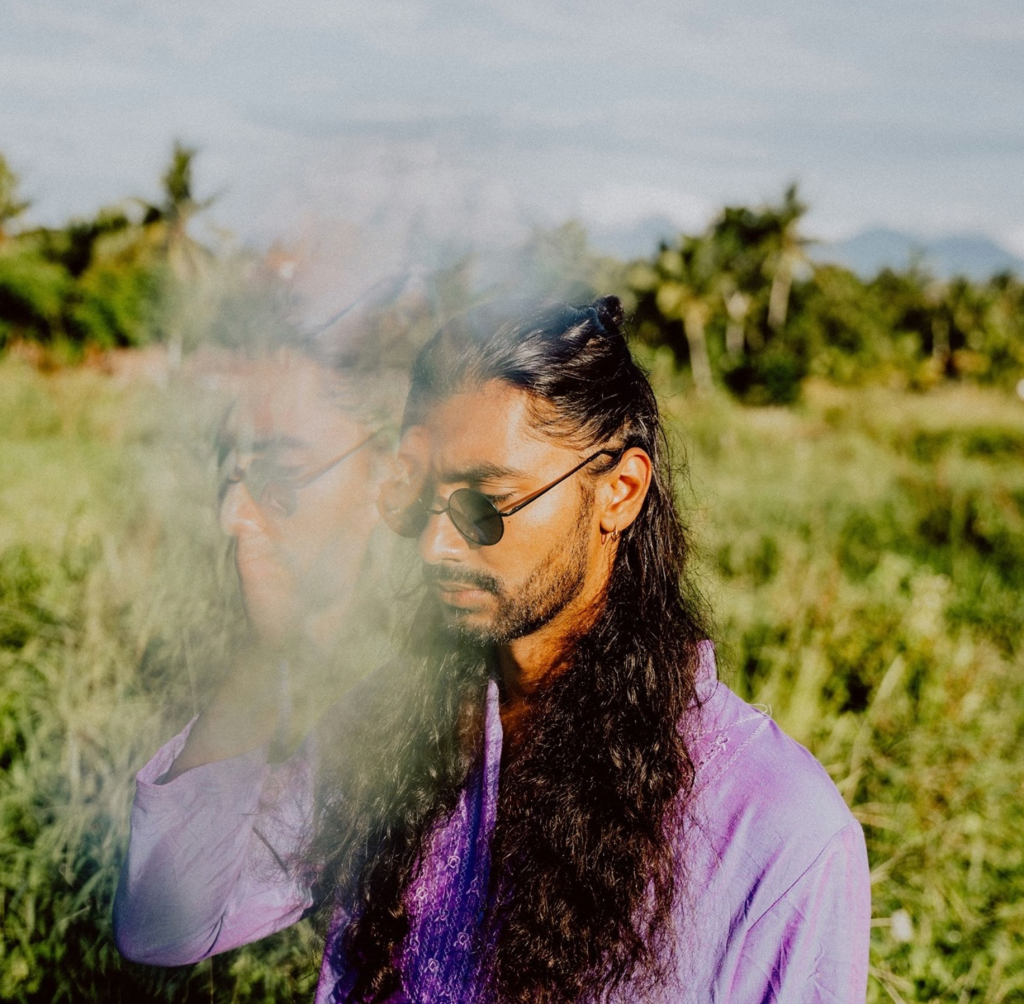 The Bristol based producer began his journey with his Punjabi Indian roots, which has since expanded to create a melting pot of melodic magic by merging the music of his childhood with the UK sounds of Dub, Garage and Jungle. Starting his career as a live touring musician for the past 10 years dabbling in everything from funk, jazz, and Bhangra, the Indian Man project was born three years ago out of a desire to merge his groundbreaking "East meets West" sound on dancefloors worldwide.
A true world selector, Indian Man absorbs the soundscape of every place he visits. Since returning from his WOMAD resident DJ tour of Chile, Gran Canaria and the UK, he is constantly on the move playing festivals worldwide. Whether rocking Shangri La at Glastonbury or Jai Ho in the New Orleans underground, Indian Man brings you the finest world fusions of electronica and unique musical inspiration from all corners of the globe.
https://www.youtube.com/watch?v=ADz-4mVJesM&t=5s
https://www.facebook.com/IndianManMusic/
MANASAMITRA (Supriya Nagarajan – Worldwide FM)
Performing: "Srichakram – The Ultimate space" – Inspired by the undulating landscape of Yorkshire comes the dawn and dusk chorus of the birds accompanied by the magical sounds of the flugelhorn and mellifluous Indian vocals. Bhakti (devotion) and serenity lie at the core of this journey. Supriya Nagarajan plays with different languages from the North to the South of India to awaken the senses and reach out to the meditative inner core of the brain. Accompanying her on this journey is Duncan Chapman on flugelhorn, field recordings and electronics. This cultural and musical juxtaposition of words and sounds will create a restful and peaceful interlude.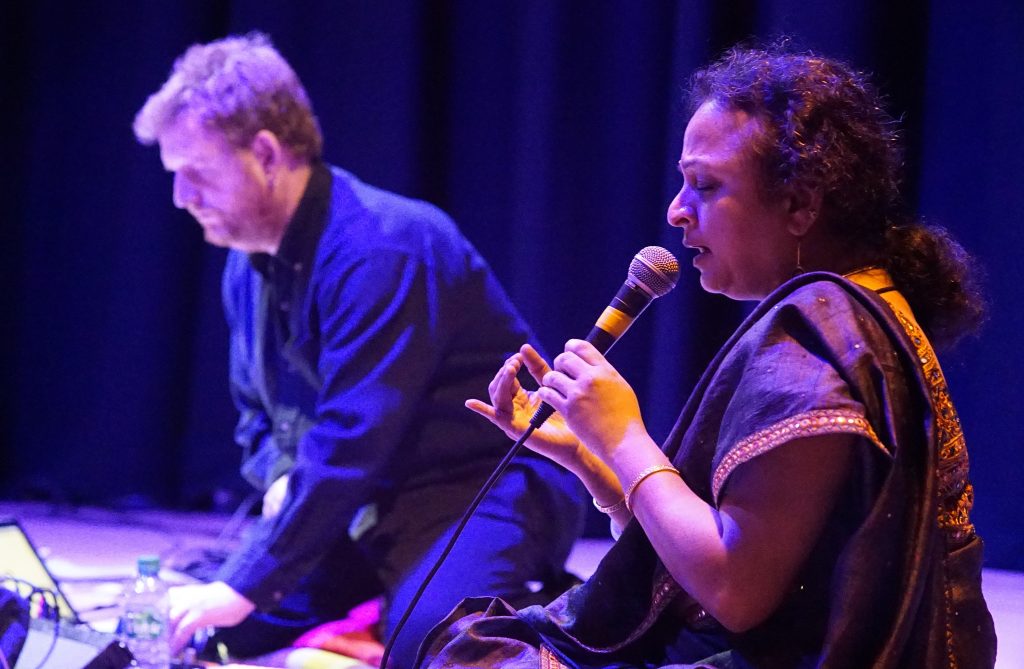 Supriya Nagarajan is a UK based vocalist/composer who creates cross- cultural cross-genre concept driven immersive music work. She has toured the globe and created work for festivals like the hcmf//, Ultima Oslo and Iceland Symphony Orchestra. She is a Performing Rights Society/Jerwood composer and an alumni of New voices 2018 Sound and Music. She is the Artistic Director of Manasamitra, a UK based arts charity and a passionate advocate for fair access in the music sector. Apart from Dusk Notes, recent releases were on the Come Play with me and Café Oto's Takuroku labels. Supriya also hosts a radio show on Worldwide FM.
SILVERFINGER SINGH (BBC Radio Leeds)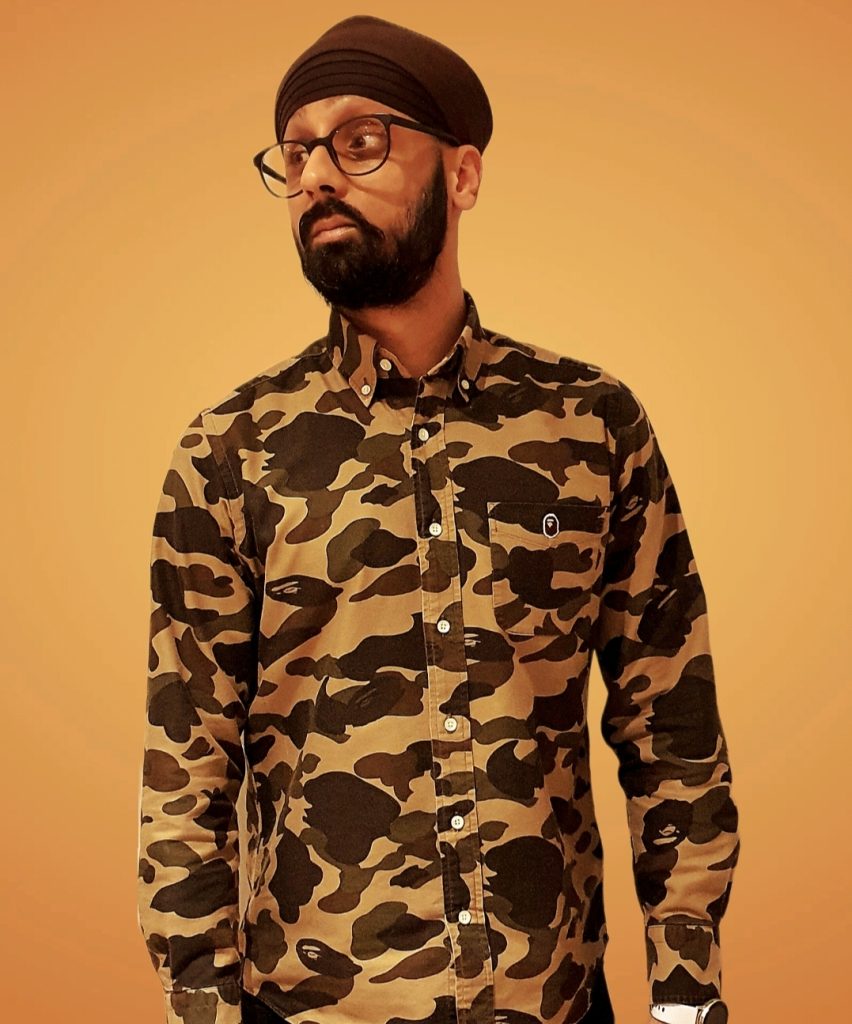 Leeds based Artist & BBC Radio Broadcaster SilverFinger Singh has music in his blood and is the son of percussion maestro GoldFinger (Fun-Da-Mental, Transglobal Underground, Ian Brown) who will join him on stage alongside MC Oova (Bluefoot Project). As well as supporting legendary acts such as Panjabi MC, Ian Brown, Sugarhill Gang & many more he presents "The Mixtape" on BBC Radio Leeds where he brings the sound of Asian Fusion to promote Brown Excellence on BBC Radio. SilverFinger Singh's debut release in 2018 'Education Road EP' put him firmly on the map with radio support from the BBC Asian Network, BBC Radio Leeds, BBC Radio Manchester, Punjab 2000, Irvine Beat FM, Sabras Radio, Radio2Funky, Switch Radio, Lyca Radio, Radio XL, Fever FM, RadiAsian.London, Kohinoor FM, Radio Sangam & Soho Radio, as well as support from numerous tastemakers in the scene.
https://www.facebook.com/SilverFingerSingh
DJ DEEPSTA (World Bhangra Day)
Djdeepsta is a local-lad leading the way in Bhangra across the globe. Founder of World Bhangra Day and the ground-breaking Bhangra Lexicon project. Playing a range of old school hits and a few underground gems.
Info
INDIAN MAN (Womad resident), MANASAMITRA (Supriya Nagarajan – Worldwide FM), SILVERFINGER SINGH (BBC Radio Leeds), DJ DEEPSTA (World Bhangra Day)
+ more to be announced!
The Parish, Huddersfield
4th August 2021
Doors 7.30pm
First act 8pm
Curfew 11pm
£5/£6
https://www.eventbrite.co.uk/e/indian-man-manasamitra-silverfinger-singh-dj-deepsta-tickets-162905413477