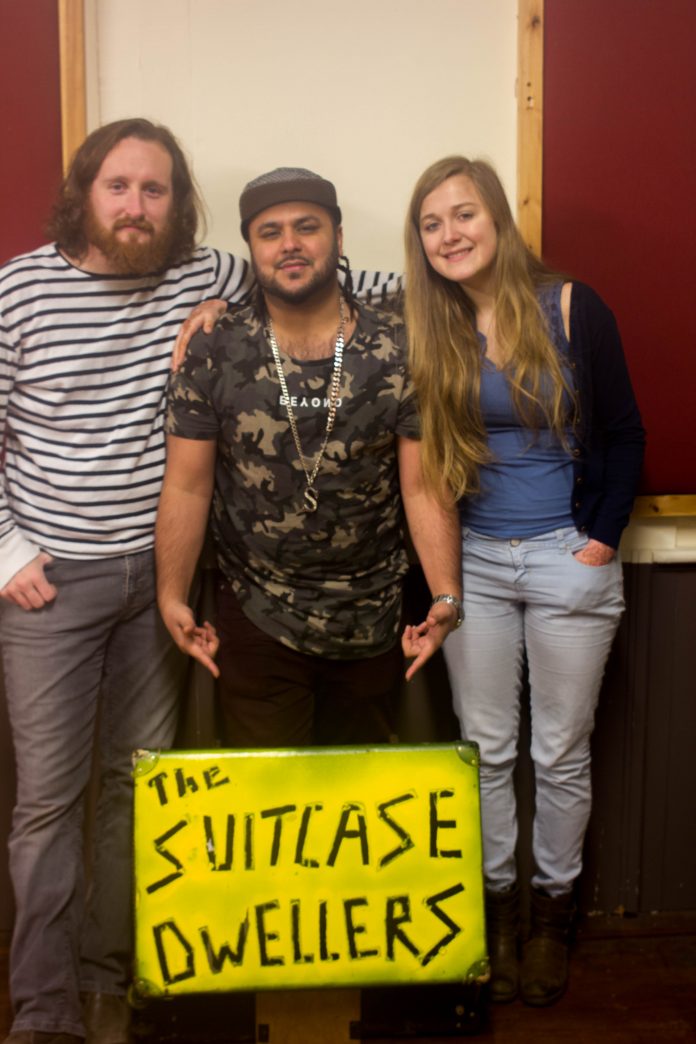 They met a few weeks ago and started playing together. Together they recorded a cover version of a very famous Bollywood song and filmed a video which is released via social media on Valentines day.
Sponsorship from Radio Sangam – an Asian radio station based in Huddersfield – was forthcoming after they visited the studios and played a live acoustic clip. There is quite a buzz locally and in Pakistan about the release.
Radio Sangam are putting on the first ever live Bollywood music concert in the Odeon Cinema in Huddersfield on 23rd Feb. Sher Yar Khan as well as another popular Bollywood singer will be performing and The Suitcase Dwellers will be playing their versions of some Bollywood classics and then joining Sher Yar Khan to perform the live debut of the song and showing the video on the big screen.
Crews from 4 Pakistani TV stations are coming as well as radio and press and a live radio feed of the show. This is a big deal.
The Suitcase Dwellers say "We are musicians from two completely different backgrounds, communities and cultures. Our music is very different yet our shared love and passion has brought us together and we have created something together that we are very excited about and we think lots of other people will be too".
Checkout The Suitcase Dwellers social media tomorrow for more information:
https://www.facebook.com/thesuitcasedwellers