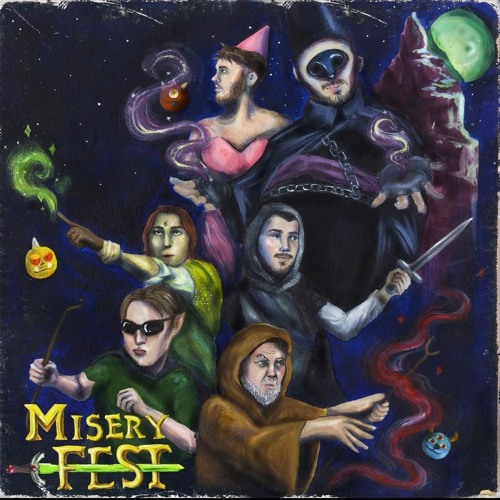 MARKETPLACE's debut release on Monomyth – 'Condensed Milk' – was a complete glorious joy. 'Misery Fest' shows that this is a band who are no one-trick pony; this is no dance your arse off riot of sound but a huge rock ballad.
This is a track that revels in misery, it positively wallows in it. So much so that telling you what the song is about is completely pointless; the title tells you exactly what it's about.
It combines delicate guitar in the verses with a huge chorus with gorgeous backing vocals as it builds to searing emotional climax with what I can only describe as a somewhat retro guitar solo. It's a searing epic, people.
The sound is at once both of the past and of now. It has both the sound of a classic rock ballad while incorporating an indie-rock feel. But while you could sit and dissect the sound, don't. This is a timeless classic; it's to be enjoyed, to – if you forgive me the indulgence – unashamedly wallow in.
The keys to a great rock ballad is great playing, words that rip your heart out and a lead vocal THAT IS emotion. 'Misery Fest' has all three in spades. It also has an arrangement and production that is as near to damn perfect as you want; without, and this is crucial, losing the rawness.
This is bloody wonderful. A musical tour de force. An epic.