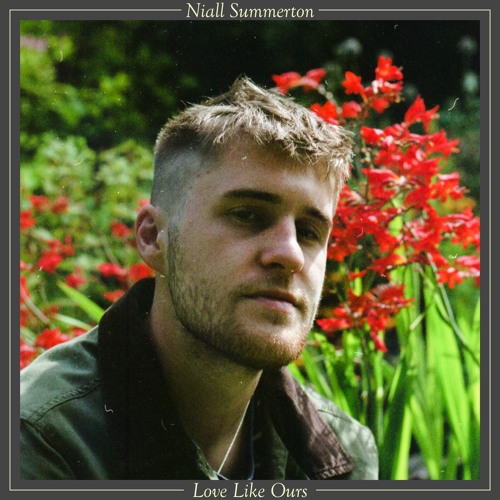 The press blurb that came with this described this as indie-folk but it's honestly more indie-country. It has that country twang in it's gentle poppy feel. Describing it as indie-anything kinda roots it in the now but it's timeless, it's not ticking the box of any current genre really. Yes, it has something of a 70s' ballad in there but it's an influence not a retro thing at all.
It's a beguiling thing, I fell in love with this song about 30 seconds in. The fantastic arrangement and Niall's voice are just beautiful. In my first listen that's the effect it had on me but repeated listening gave me more to love – some rather lovely backing vocals, the voices buried deep in the sound as it comes to end, a better appreciation of the guitar on the track. It's so understated musically that it makes you listen all the more closely to it, it draws you in.
And the closer you listen, the more you listen to the words which are great. The story of the song isn't conveyed through vocal gymnastics or overblown music but gently. This is a song you need to listen to properly.
It has that late Summer night chill-out feel, it's something you can listen to quietly as you come down from being out, perhaps with one final drink (mine's an aged single malt with peaty notes by the way). It just makes you feel relaxed and calm.
Look you need to listen to this, it charms you with its beauty, it's gentle and understated feel.
'Love Like Ours' is available to buy/stream now, and pre-order on Learn Fear's limited edition 'colour in colour' 12" compilation EP-01, featuring LELO, The Magic Eye Pictures and E X P E R I M E N T 6 3 7.
https://learnfear.tmstor.es/cart/product.php?id=55137