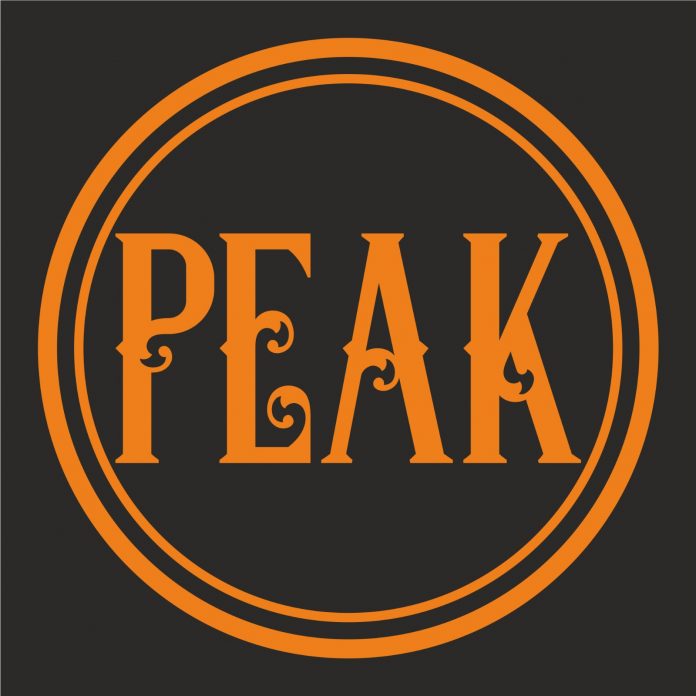 It's probably a good thing I didn't see the band's bio when I decided to review their single, this is because listening to the track I rather liked their what I thought of as swaggering rock tinged with a rather nice edge of psychy fuzz, what I didn't at any point think was that what they do is anything indie like. But this is how the band describe themselves, at least in part. Indie as a genre description seems to have become something of a catch-all. And, as a reviewer who's not that keen on indie, this can put me off somewhat (there are, just to confuse matters, some indie rock bands that I rather like but these are exceptions).
OK so rant over, and into the review.
Peak – at least as far as this single goes – make music that is, as I've already said, swaggering rock with an edge of psychy fuzz. It has something of a 'Manchester' sound, that's the swagger, and it has something of a garage edge to it. Sounds good doesn't it, it is good, in fact it's more than good. The thing I really love about this single is that while it treads the fine line between controlled power and a total wig-out, it doesn't cross that line, It's the threat that it could cross that line I really like. And even listening to it on repeat that threat doesn't disappear, that it could cross into DENSE territory. It does have, just so that you know, a smattering of wooshing swirling sounds, not too much, just enough to give it that psychy edge.
The advantage of not crossing that line is that this song has a tune, and as a result it's incredibly earwormy. It's also something that you could rather easily throw yourself around a dancefloor to.
The first thing that's going to hit you about this track is the guitar, this is raw, it's loud, it growls. The second thing is the vocals which, to be absolutely honest, have something of a 'Manchester' thing going on. This may sound like a criticism, it isn't. They work really well.
The other good thing – at least for me – is that there's enough going on in the track to mean that repeated listening is rewarded with a new and good thing, a new layer of sound. I like that.
'Blind Eye' is great people. Go listen, go listen now.
The info
PEAK are a five piece Rock 'N' Roll / Indie band hailing from Yorkshire (both West and South). Forming in late 2016 PEAK have been gigging when and where possible (From Leeds to Sheffield to London) building their sound and creating a solid performance with catchy in your face tunes. Influences being from a vary of bands and musicians. Some including OASIS, The Stone Roses, The Sex Pistols, The Beatles. The band are planning an EP release in the near future which will include 'Blind Eye'
Stuart Drake – Singer / Songwriter
Mark Drake – Lead Guitar
Nick Owen – Backing Vocals / Rhythm Guitar
Carl Owen – Drums
Anthony Smith – Bass Guitar
https://www.facebook.com/PEAKband/
Upcoming gigs
Capital Eye, Peak, White Canvas & Fever Club
Saturday, 11 May 2019 from 19:00-23:00
Café Totem
23 Furnival Gate, S1 4QR Sheffield