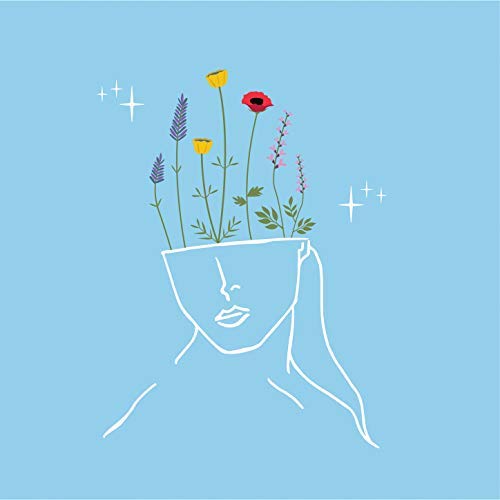 'Two Halves' is a deceptively simple song. It has this lovely beautiful lifting feel and a tune that you'll find coming back to you. But without Amy and Lily's vocals it would be a really nice thing, but with their vocals it's haunting, it's mesmerising, it's beautiful. It's the voices that make this song, voices that seduce you, voices that weave their delicate way deep into your head.
If I'm being honest pop-folk is one of those types of music that usually leaves me, how shall we say, cold. I usually find it neither one thing or the other but Sunflower Thieves' take on it had me won over in the opening seconds of the song. It's that lovely simple guitar and sparse keyboard with those voices. By the time the drums came in I was totally hooked. It's poppy but wonderfully delicate and gentle.
And I opened by saying it's a deceptively simple track but simple is really hard to do well, you have to know how to use space, and everything just has to be right. You can't hide things under layers and layers of sound. Sunflower Thieves do simple really well. And because it's simply arranged things jump out at you (well not really jump, it's not that sort of song but you know what I mean) – there is just the most wonderful use of cymbal on this track, there's a bit where it just sort adds a wash of texture, the guitar is gently loose, the keyboards are so sparse, so simple but oh so effective.
Sometimes all you need is something that gently washes over you and soothes your worried mind, 'Two Halves' does that beautifully.
The single is available on all major streaming and download platforms.
The info
Leeds-based pop-folk band Sunflower Thieves released their debut EP, 'Hold the Storm', in February 2017, combining rich harmonies with honest lyrics.
Since being joined by their band, Sunflower Thieves have taken their bigger and brighter sound to many festivals across the country, from YNOT Festival, to Dot To Dot Nottingham to How The Light Gets In, and even overseas to Maiwoche in Osnabruck, Germany.
Sunflower Thieves are
Amy Illingworth
Lily Sturt-Bolshaw
Facebook: https://www.facebook.com/sunflowerthieves/
Upcoming dates
Northern Guitars, Leeds, supporting VALA – September 13th
Derby Folk Festival – October 6th
Hockley Hustle – October 28th