The word 'supergroup' is tossed around a lot in instrumental music circles, the result of a seemingly endless supply of efforts to package together individual virtuoso players and make a band out of them. But every once in a while, the group part of that shopworn term becomes authentic and real. Such is the case with The Aristocrats – guitarist Guthrie Govan, bassist Bryan Beller, and drummer Marco Minnemann – who defiantly and joyously blow the supergroup stereotype to bits, thrilling audiences and fans around the world in the process with a preternatural band chemistry that equals exponentially more than the sum of its parts.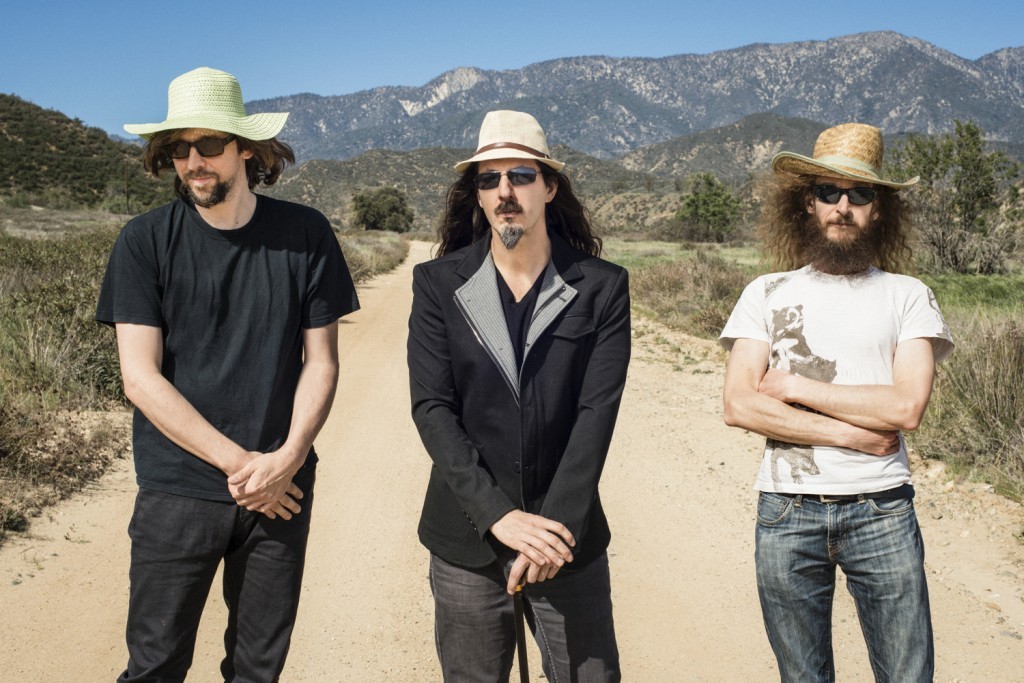 After two fairly raw trio albums, guitarist Guthrie Govan (Steven Wilson, Asia/GPS), bassist Bryan Beller (Joe Satriani, Dethklok) and drummer Marco Minnemann (Steven Wilson, Joe Satriani) set up camp at legendary Sunset Sound studios in Hollywood, CA, where Led Zeppelin, The Rolling Stones and Van Halen all recorded landmark albums.
The result is 'Tres Caballeros', featuring nine new compositions of greater sonic depth and breadth than ever before, with unique textures and lush layering augmenting the band's preternatural ability to improvise both individually and as a group at the highest levels possible. But not to worry – it's all still tempered with a steadfast refusal to take themselves too seriously, and The Aristocrats are still having more fun than a fusion band has any right to have.
The key thing to remember is that The Aristocrats are a true band. Whether it's about the music, the touring plans, the record artwork and sequence, the business decisions, or what have you, everyone has an equal say. Perhaps Guthrie said it best when he used the phrase "a rowdy democracy of musicianship."
It's not just fusion. It's not just shredding. It's not even meant to be taken seriously at times. It's just the sound of three guys who did a single pickup gig and suddenly discovered they had something musically deep going on together…along with a propensity for employing R-rated song titles.
So what do you call an act like that?
The Aristocrats.
Tickets: botw.ticketline.co.uk
The Aristocrats website: http://the-aristocrats-band.com