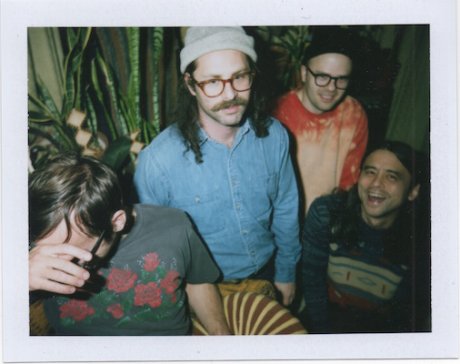 Eternal Tapestry
Psych-rocking space travellers Eternal Tapestry hail from Portland, Oregon, USA and were founded around a joint worship of the music of Neu!
The initial trio released a number of LPs, CDs, EPs, and even cassettes, including Vibrations, New Dawn, Mystic Induction, and Altar of Grass (all in 2007), and Declining Star and Sea of Silk (in 2008).
In 2009, the band added saxophone and synth; they released The Invisible Landscape, Palace of the Night Skies, The Hidden Revealed (cassette only), and the live CD-R Spring Tour.
Eternal Tapestry signed to Chicago's Thrill Jockey in 2010 to record their first album as a quintet, Beyond the 4th Door; it was released in early 2011, and was followed in July of that year by Night Gallery, a collaborative long-player with Sun Araw.
Dawn in Two Dimensions was released in June of 2012, while World Out of Time followed in November. Never slowing down in their release schedule, the band spent the next two years offering up limited-edition releases in the form of small run cassettes, such as a split with California dream-tropicalia duo Mondo Lava, as well as tour-only CD-Rs or the extremely limited Guru Overload, a vinyl-only release.
Amid all these lower profile releases, the band spent a fair amount of time camped out in a remote cabin in the small town of Zigzag, Oregon tracking tunes for their massive 2015 double album Wild Strawberries. The album saw release early this year, again on Thrill Jockey.
Eternal Tapestry will also be joined by Tom Relleen on bass from The Oscillation.
Woven Skull
Woven Skull is the vessel with which the sound of larks, lakes and the high breeze off tree tops travels from its source to the comfortable confines of rigid amplification, battered drum skins and rusty chimes into repetitive dark melodies.
Since 2008, the core trio that make up Woven Skull have been gathering together in the Northwest of Ireland in a place called Leitrim which is known for its tales of ghosts, 'tree folk', under water creatures and the constant battle calls of the ancient Tuatha De Danann that can be heard on Letirim's Iron Mountain. These are the surroundings and forces that influence the sound that Woven Skull create: a contrast of minimal drones, repetition and psychedelic distorted riffs all layered in constant unconscious rhythms.
Sophie Cooper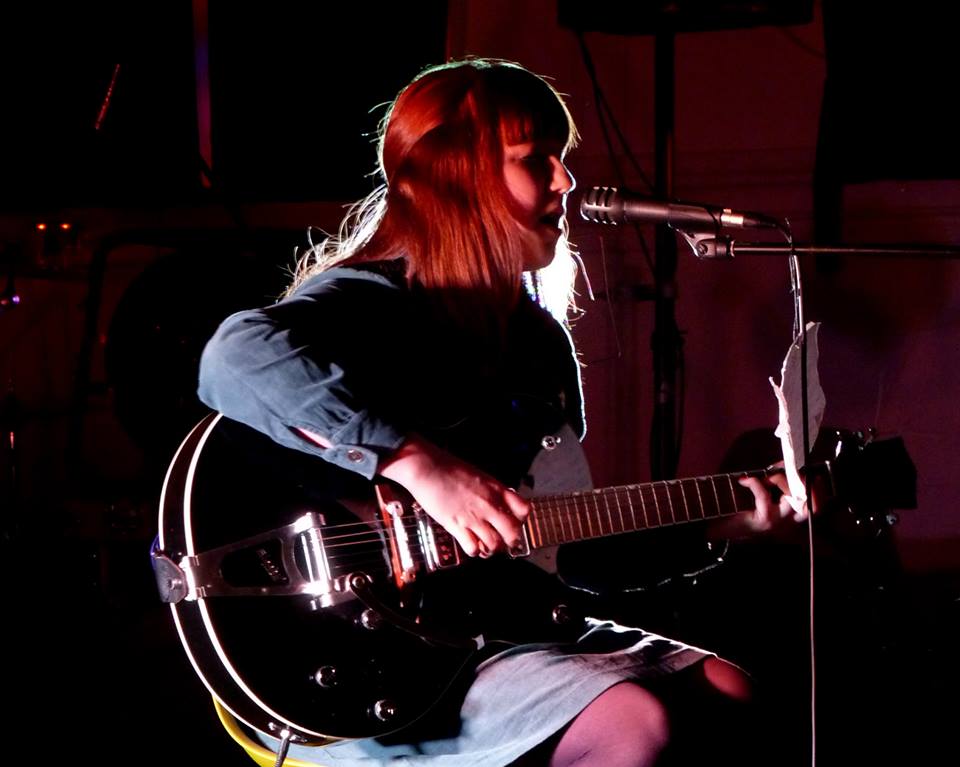 For more on Sophie please see our feature – ARTIST FEATURE: The magic of drone – Todmorden artist Sophie Cooper
DJ's Dave Ives (White Rabbit) & Ned Netherwood (Was Ist Das) + White Rabbit Oil Wheel Lightshow.
Bands will be finished by 11pm (DJ's will continue) for people traveling from outside of Todmorden with train and bus links 5 minutes walk from the venue.
Tickets – £5 advance, £6 on the door.
Ticket link – http://www.wegottickets.com/event/316675
Limited tickets and capacity of 70