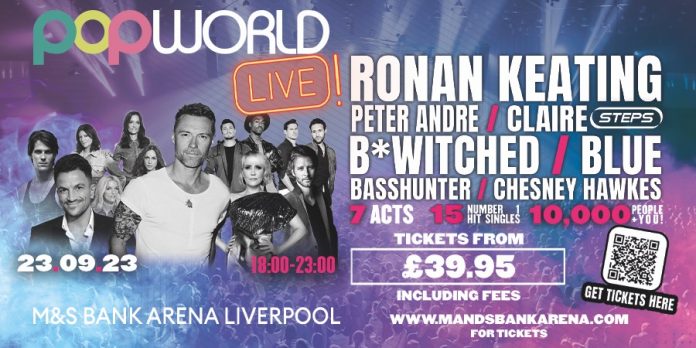 Keating who became one of Europe's most recognisable stars having shot to fame in the band Boyzone before launching a solo career, is expected to belt out hits such as 'Life is a Rollercoaster' and 'The Way You Make Me Feel' – sure Popworld crowd pleasers.  Pop star turned TV celebrity Peter Andre will be swapping the leafy suburbs of Surrey for the spotlight and stage as he makes a return appearance following the success of the inaugural festival in Leeds last year. Not so 'boy' band Blue who have sold over 16 million records worldwide will also take center stage with their repertoire of noughties hits.
As the home of Popworld, Liverpool has always been synonymous with great music, and with a passionate and dedicated fan base that spans generations. It was clear that Liverpool would be the perfect choice for the next Popworld Live festival after the huge success of last year's festival in Leeds. With an amazing lineup of pop icons, a fantastic atmosphere, and a rich musical heritage, Liverpool is the perfect place to celebrate the magic of pop music.
Tickets are available to purchase at https://www.mandsbankarena.com from £39.95 each.