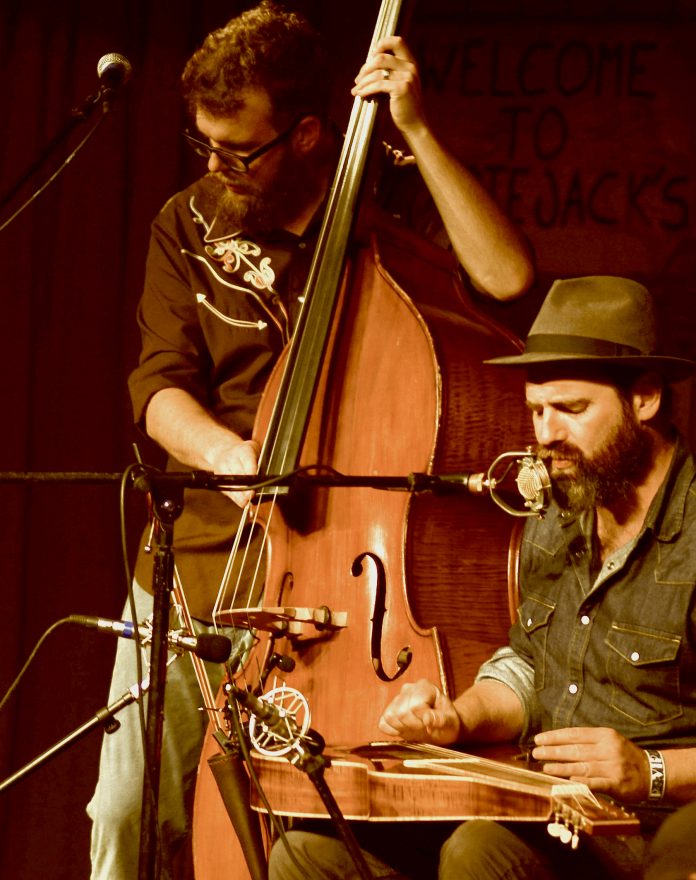 The new studio album 'Static In The Wires' was released on February 10th 2017. Produced by Martin & Daniel Kimbro. Recorded in Nashville, it follows the critically acclaimed 'Live At Southern Ground'.
The two musicians met through a mutual friend Sam Lewis at Hippie Jack's music festival in Crawford Tennessee. After a brief backstage rehearsal, the two took to the stage for an hour of largely improvised music. A few weeks later they were cutting a record at Zac Brown's iconic Southern Ground studios. Their live shows seek to bring aspects of blues, Americana and folk to the table. Martin plays a 100 year Weissenborn (Hawaiian acoustic lap guitar), Daniel plucks beats, scratches and bows his double bass to create and an unexpected array of textures and sounds.
Last summer in Canada he and Daniel played Winnipeg, Vancouver, Canmore and Calgary Folk Music Festivals as well as shows in the Caribbean, the US and Europe.
Daniel has played the Ryman Auditorium, Grand Ole Opry, Tennessee Theatre, Bonnaroo,
Telluride Bluegrass Festival, MerleFest, Hardly Strictly, Bluegrass, StordFest, The Kate Wolf Folk Festival, The Edmonton Folk Festival, New Orleans Jazz Fest, The Blue Note Tokyo, Chateau St. Michelle, Jammin at Hippie Jacks (Jack's) and many more.
Martin Harley & Daniel Kimbro is at The Civic on Saturday 11 March at 8pm. Tickets are £13.50.
For more information and to book visit www.barnsleycivic.co.uk or call the Box Office on 01226 327000.
Martin Harley
http://www.martinharley.com/