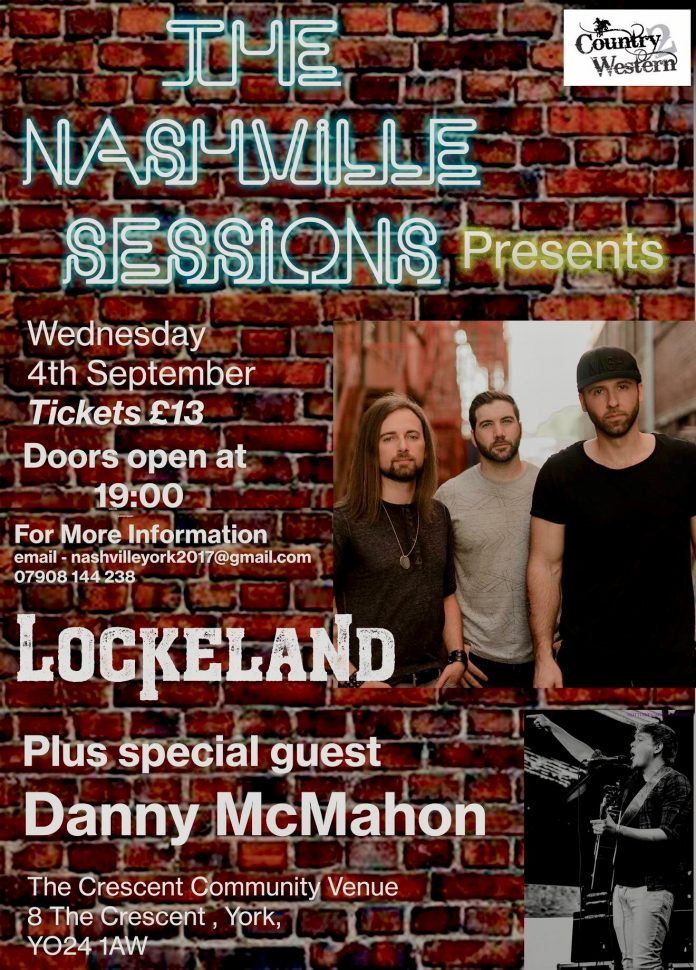 US country trio Lockeland are coming to York as part of their UK tour on September 4th, performing at The Nashville Sessions at The Crescent Community Venue. Support is from UK artist Danny McMahon. Tickets here
The band are set to release their sophomore single 'Drive' on 30th August. Penned by the band's lead singer Kyndon Oakes, guitar player, Mark Vikingstad and Susie Brown (formerly of the JaneDear girls), and co-produced by Michael Boris and Sean Spence will be available via all major digital retail and streaming outlets.
Revved by a four-on-the-floor groove, geared with driving guitars, shredding fiddle and shimmering steel, and steered by trademarked Lockeland's signature harmonies, the storyline paints an image of a young love on board for an adventurous zero-to-one-hundred getaway.
About Lockeland:
Mark and Michael come from different spectrums of the Empire State, while Kyndon hails from the "Land of Oz." The trio met in Nashville to "lock the lands" and thus, Lockeland was formed. What brings these friends together is their love of life, humour and the mutual passion to create music that recalls pages from the past and captures memorable moments of the here and now.
Since the launch of the trio's debut single, "Til The Cows Come Home" (March 2019), which landed in the Top 40 on the MusicRowCountry Breakout Chart, Lockeland has appeared on the CMA Spotlight Stage (CMA Fest 2019), opened for Big & Rich in Lebanon, Ohio and the Clay County Fair in Green Cove Springs, Florida, and is a NIMA nominee.