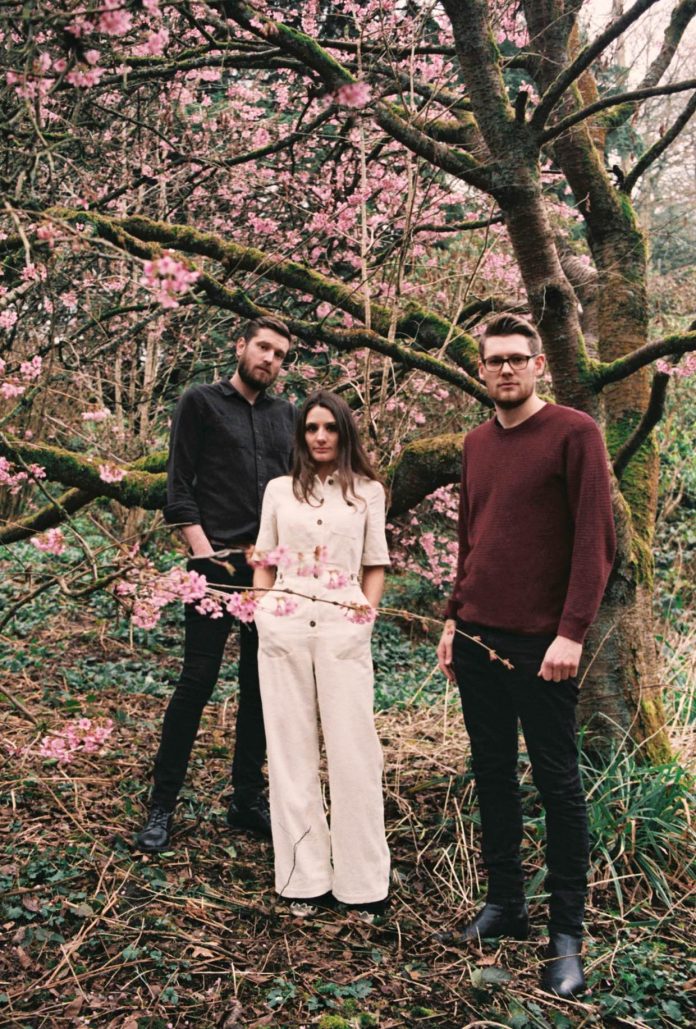 Leeds threepiece Shadowlark have dropped new single 'Bleed My Heart'.
Forming in the halls of their local college in their hometown of Leeds, Shadowlark first introduced themselves in 2017 with debut single Do Your Worst. After gaining support from BBC 6 Music and Radio X, they secured a publishing deal with Warner Chappell, and over the last two years, have performed shows at the likes of Glastonbury and Live At Leeds, alongside support shows with George Ezra and Dylan Le Blanc.
Influenced by artists such as Portishead, War on Drugs and Bat For Lashes, Shadowlark are proud of their Northern roots and wear their hearts on their sleeves through their introspective and emotive alt-pop sound, which is a portrayal of real-life experiences and genuine everyday reality. As the band say; "we write real songs about real things that happen, and we play them to real people who care and will connect with them because these things happen to them too."
Following on from last year's single 'Hunger', new single 'Bleed My Heart', produced and mixed by long-term collaborator Dan Austin (Massive Attack, Biffy Clyro, Doves), continues the band's ethereal and poignant sound. Opening delicately with atmospheric synths and rich yet haunting vocals, the song builds to a dramatic chorus, showcasing the significant meaning about the power of talking to one another in an upbeat and mesmerizing way. Lead singer Ellen says;
"Although this song was obviously originally written about a break-up, the message really is – talk. It's not always easy, but it always helps. Anything good takes time and work, don't be afraid to talk. 'When trouble's never spoken, no questions ever asked, nothing comes of hoping, you've got to work to make things last.' A lot of people can relate to that in different ways, I'm sure."
A highly anticipated remix of 'Bleed My Heart' from World renowned producer and DJ Gerd Jansen will follow next month.
Alongside 'Bleed My Heart', the band also have two standalone tracks featured on Take Us Home: Leeds United, an exclusive Amazon Prime documentary about Leeds United, which has been narrated by Russell Crowe and is released on Friday. They include The Way It Falls and a cover of Marching On Together. Ellen has also re-recorded the team's official song, which is the first time it has featured a female vocal.
The band will be announcing a UK tour later this month alongside a compelling cinematic video for Bleed My Heart.
Shadowlark are Ellen Smith (vocals), Chris Quick (keys) and James Warrender (drums).