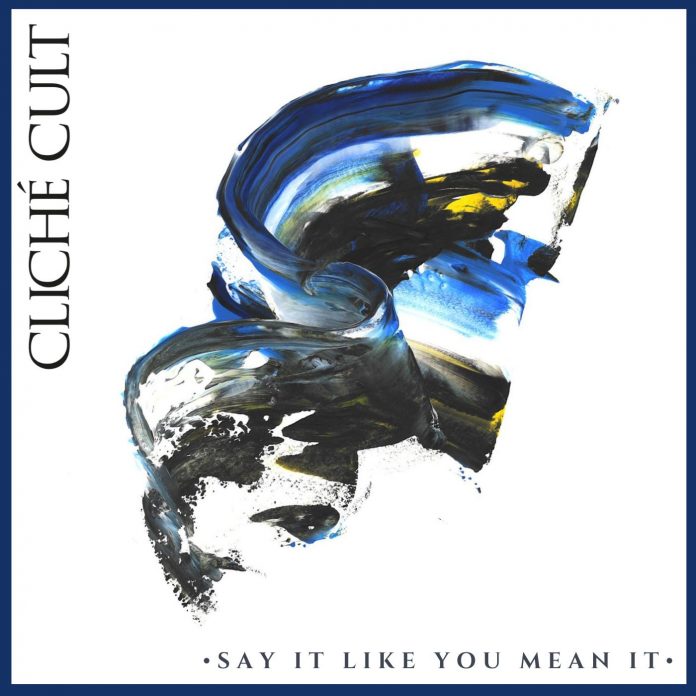 Cliché Cult go from strength to strength. 'Say It Like You Mean It' is their strongest release to date, and boy, is it huge.
In a way 'Say It Like You Mean It' is a game of two wonderfully seamless halves. The first is post-punk influenced, heavy on the hints of the 80s version of alt-pop. The second is a huge indie anthem. There's just the right amount of the second in the first, and just the right amount of the first in the second to make this into a big cohesive whole. Honestly you'll not notice the change, so seamlessly does it happen. In fact it's kinda like 'oh wow, what just happened there? That's genius'.
So that's the breakdown; just needed to get that down. It's the whole thing we need to concentrate on here.
It is, and you'd expect this from the band, faultless musically; it's why it works so well. The mix by The Crib's and New Model Army producer Jamie Lockhart has just the right punch of classic post-punk along with that big indie anthem feel.
It is that big song that holds a spell over the audience at a big gig – a mass sway along, a gradually speeding up bounce, and then the big release. It's euphoric and atmospheric.
'Say It Like You Mean is putting us on notice that Cliché Cult is going to be big, and soon. This is is just so bloody good it hurts.