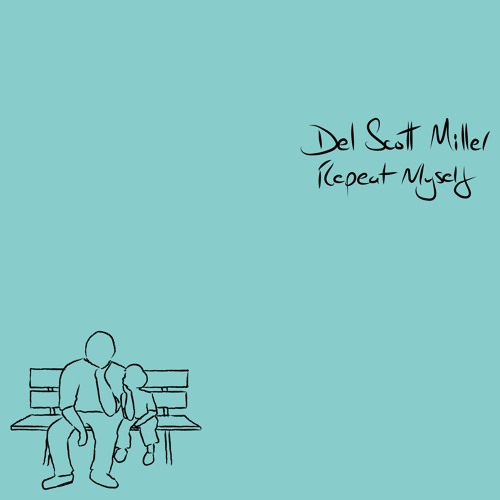 Quite frequently I find that what I need musically is a great song with lyrics I can get my teeth into, sparse instrumentation and a compelling voice. And this is what I got from Del Scott Miller's 'Repeat Myself'.
The style here is folk influenced singer/songwriter, and his take on this – at least for this song – is a lilting melody played on acoustic guitar. The guitar is simple and incredibly played with feeling and emotion. But as much as the guitar is frankly beautiful; it's his voice and the words he sings that draw you in.
Vocally, it's a case of less is more; this is not over the top but a quiet and simple delivery with a quiet emotional feel. I love this kind of vocal, it both adds to the words and enables you to really hear the words.The words tell of a life that is unfulfilled, things left unfinished.
Del Scott Miller is new to me, although I've seen that he plays live around South Yorkshire a fair bit; on the strength of this release I'd definitely suggest catching him.
This is a great example of the craft of the singer/songwriter. 'Repeat Myself' is simply beautiful.
Stream/Download https://ditto.fm/repeat-myself
The info
Del Scott Miller is an alt. folk songwriter, guitarist and poet from South Yorkshire. Since 2010 he has written and released 7 albums both as a solo artist and with a previous band, and is currently working on an eighth, due to be recorded sometime in 2023. He is also working with fiddle player Dom Dudill (who has played on several previous albums) on a duo recording to be released later this year.
'Repeat Myself' is the first of an ongoing series of single releases planned between now and 2023, songs that I feel compliment each other and deserve a good old fashioned shove as singles. This first release will be Friday May 27th on Bandcamp, Soundcloud and streaming platforms. 'Repeat Myself' is about is about and from the point of view of a number of people and families I knew during my upbringing on council estates around South Yorkshire.