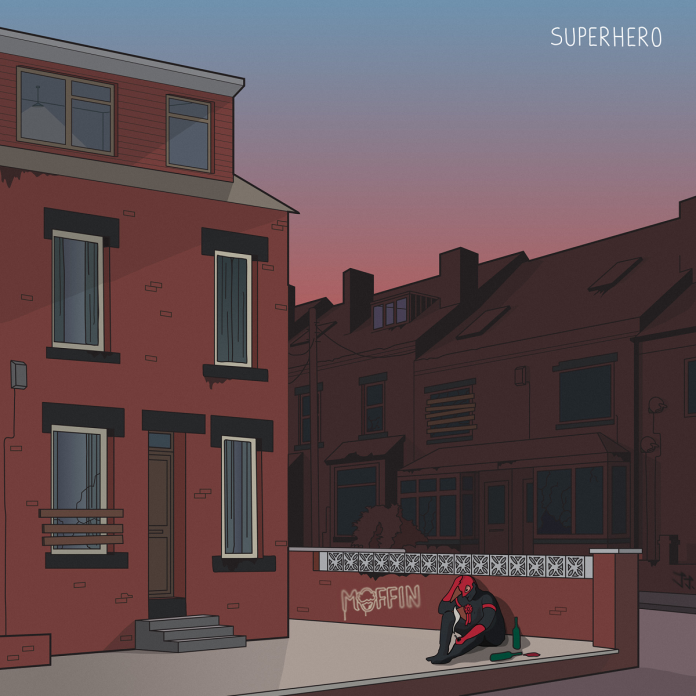 I like, as I have said before, bands who have their own original sound. MUFFIN have this in spades.
I'd heard of, but not heard anything by, the band before reviewing this. So I didn't really have much of an idea what I was going to hear. The band describe their sound as grungegaze – to be honest I'm not entirely sure what this means. This track has its grungy moments but it also has what I can only describe as finesse. It's clever, it's incredibly well played and the vocals are really impressive.
For me listening to this I'm reminded not so much of shoegaze or grunge (assuming that that's where they got the term grungegaze from) but more that slightly arty rock from the 70s – I'm thinking SAHB here – not in the sound but in the vibe. The fact that the vocals and the playing come together to tell a story and convey a mood. You only need to listen to the vocals at the beginning of this track, they're not just a great vocal they're a performance.
Musically the track builds from relative quiet (and I mean relatively) – a lovely sustained and slightly fuzzy guitar – to crashing trashing climax with side trips to these weirdly staccato sections.
And yes, I do hear hints of 70s and 80s rock in the mix but the sound overall is very much the sound of now. I'm tempted to use the word 'progressive' to describe this, not in the sense of prog rock but in the sense that this is inventive and new. I might even suggest that the band replace their description of their sound with one word – MUFFIN.
I'd recommend checking this out, and then getting it.
The info
The Leeds based band came together about 9 months ago. They played a packed gig at Santiago's for their previous single launch, as well as gigs at Milo, Verve and Headrow House.
And they actually give out free muffins at their shows…..
MUFFIN are:
Matt Bond – Vocals
Patrick Foster – Guitar
Jacob Tresidder – Guitar
Barry Mageean – Bass
Sam Heffer – Drums
Facebook: https://www.facebook.com/whatismuffin/
Soundcloud: https://soundcloud.com/whatismuffin
Upcoming gigs
Zigfrid Von Underbelly of Hoxton, LONDON // 30.8
Heftival, BLANDFORD FORUM // 9.9
The Rocking Chair, SHEFFIELD // 29.9
Whiskey Jar, MANCHESTER // 18.10
360 Club @ Lending Room, LEEDS // 27.10