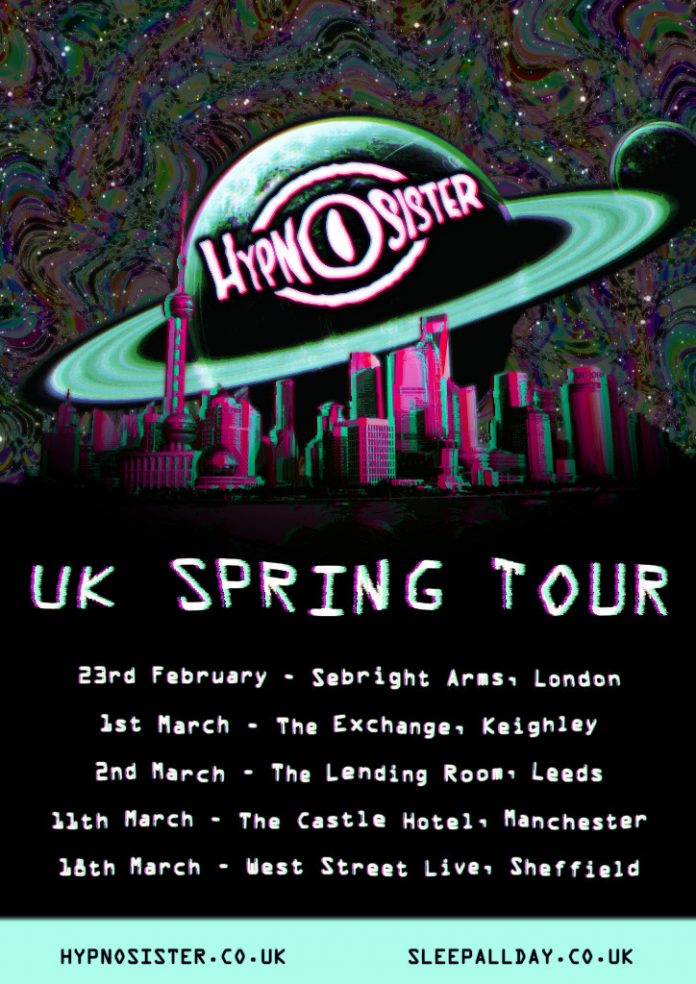 Following the release of two critically acclaimed singles last year, Ex-Allusondrugs guitarist Damian Hughes has announced a run of show for his space-rock project Hypnosister alongside the release of new track 'Ghost'.
Ghost combines the huge rock choruses of Nirvana, the spooky, organ laden darkness of The Doors and the circusesque mania of Cardiacs, offering a look into the more atmospheric yet irratic part of the Hypnosister brain. Ghost is out on Wednesday 10th January on Sleep All Day Music.
"Ghost is about depression, it comes and takes hold of of, twisting our thoughts and debilitating our bodies. You become so detached it's like you're watching yourself on the TV." says Hughes. "You have to figure out how your mind works and learn see the ghost coming so you can defend yourself against it".
"Ghost" is available for FREE DOWNLOAD on BANDCAMP
Catch Hypnosister at one of the following shows across the UK:
23rd February – Sebright Arms, London
1st March – The Exchange, Keighley
2nd March – The Lending Room, Leeds
11th March – The Castle Hotel, Manchester
18th March – West Street Live, Sheffield
hypnosister.co.uk
facebook.com/hypn0sister
sleepalldayrecords.co.uk