Born and raised in Sheffield, Ian Britt releases beautifully crafted music in the North of the UK. The single 'Run' gives us a taster of the EP – a step into to the epic, with lovely harmonies and evocative orchestral arrangements.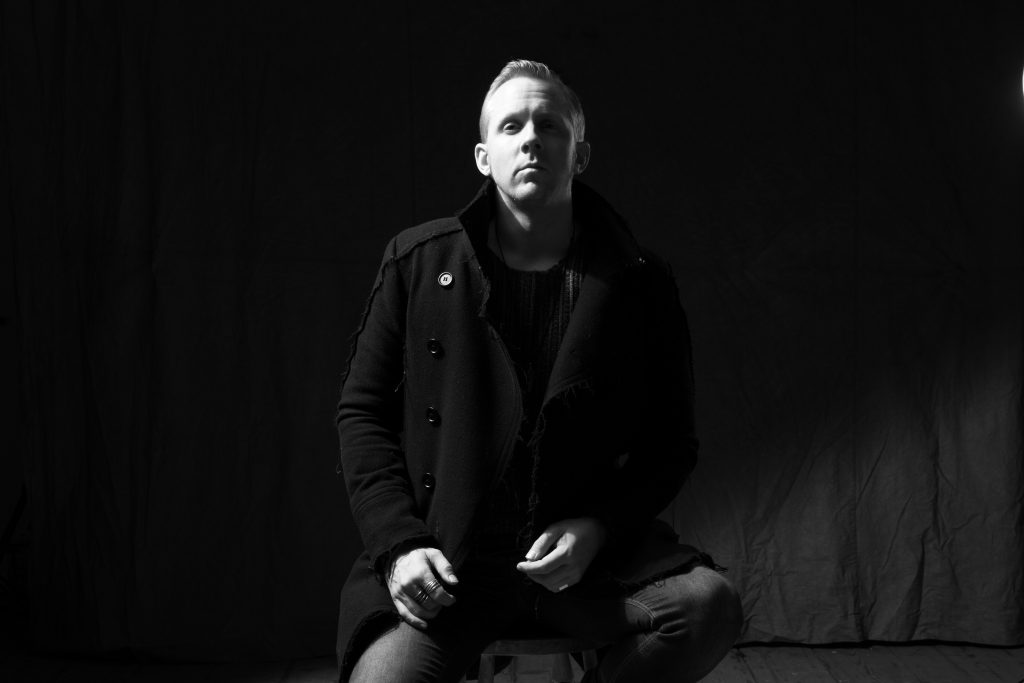 Ian Britt's Site: http://ianbritt.com
Ian Britt on the DMF Digital site: http://www.dmfdigital.com/artists/view/artist/10
More about Ian
Ian picked up the guitar at a young age because he wanted to be Michael J Fox in Back to the Future. Ian bothered his mother until she bought him a guitar to complete his fixation, having already got the skateboard and the haircut. He even had the Flux Capacitor tattooed on his wrist.
He doodled on the guitar until he got really quite good on it, even studying some classical whilst at school. He went from Cream and Hendrix to Paul Simon and Talking Heads, Van Halen to Rage Against the Machine to Red Hot Chilli Peppers then a bit of Hip Hop.
After bashing guitars in bands, Ian went on to study music in Manchester and then recorded some demos which got him signed to London based label Jalapeño Records who released his debut album, 'One Day I' in 2005.
'One Day I' made it to number 2 in the iTunes folk charts; the lead single came 2nd place for record of the week at BBC Radio 2 (Damien Rice got top slot) and it saw Ian play showcases at BBC Radio One Live Weekend as well as the world renowned industry music festival South by South West in Texas.
After the mild fervour of the album died down, the label and Ian "went their separate ways" and the hard, lonely, thankless graft years of seriously honing, developing and performing as an independent artist began.
Over a year or so, Ian self-recorded tracks in various tiny bedrooms which were whittled down into a follow-up EP called 'Big Light'. He had also begun regularly touring Holland, something that has since carried on throughout and with mounting success.
After all that effort and turbulence, more than ever, Ian was itching to move on and officially released 'BOX' independently in summer 2011. In 2012 there was a huge influx of American & Canadian fans after the song 'The Shape of Us' was featured in a poignant scene in Parenthood. As a result, the various YouTube uploads of the song have exceeded 100,000 views and thousands have downloaded the track. Ian's work has also been used in The Real L Word, The Real World and Keeping Up The Kardashians and in the UK tracks have been used on Hollyoaks over 70 times in 12 months.
Since 'BOX', Ian has released a number of singles as well as further touring in the UK, Holland and Germany. A live album, 'Mezzalive', was recorded in 2012 in Holland to showcase the strength of his live performances and make some of the on-the-road favourites available to growing fan requests.
Early 2013 saw the release of 'Understood' EP, mixed in the renowned Sheffield studios 2Fly (Alan Smythe, Arctic Monkeys). 'Understood' was initially released on beautifully handcrafted, limited edition CDs that sold out in 4 days. This was followed by the next EP, 'In Mind', which was recorded with well known Sheffield producer Tim Hampton (Bromheads), the tracks show stunning compositions with fresh new production directions as well as some wonderfully stripped back tracks.