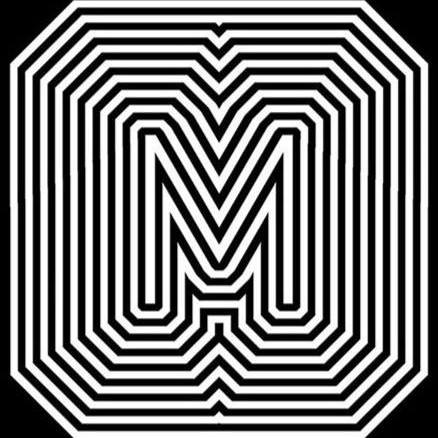 Leeds based Monomyth is home to two of my favourite bands – Purple Thread and Venus – and has had some great releases that I've loved. So when Bob Brazill – Monomyth's founder – cheekily proposed the idea of a feature I said yes straight away.
I sat down with Bob in one of the Leeds Beckett recording studios – Bob's 'day job' is a senior lecturer at the School of Film, Music & Performing Arts where he lectures on the Music Production and Performance courses – to have what turned out to be a rather wide ranging chat rather than an interview as such. Much of that conversation very definitely isn't for the feature but I really enjoyed meeting him. His enthusiasm for the bands on the label, and music in general is infectious. Although I had some questions prepared, I never actually got round to them, just talking to Bob left me with a huge amount of information, way more than I needed to be honest..
With his 'day job' hat on the establishment and running of the label is also the subject of Bob's PhD project. As he said this makes things that go wrong or don't work as expected a learning opportunity, and good chance to analyse why it didn't go quite as expected, The two things work together.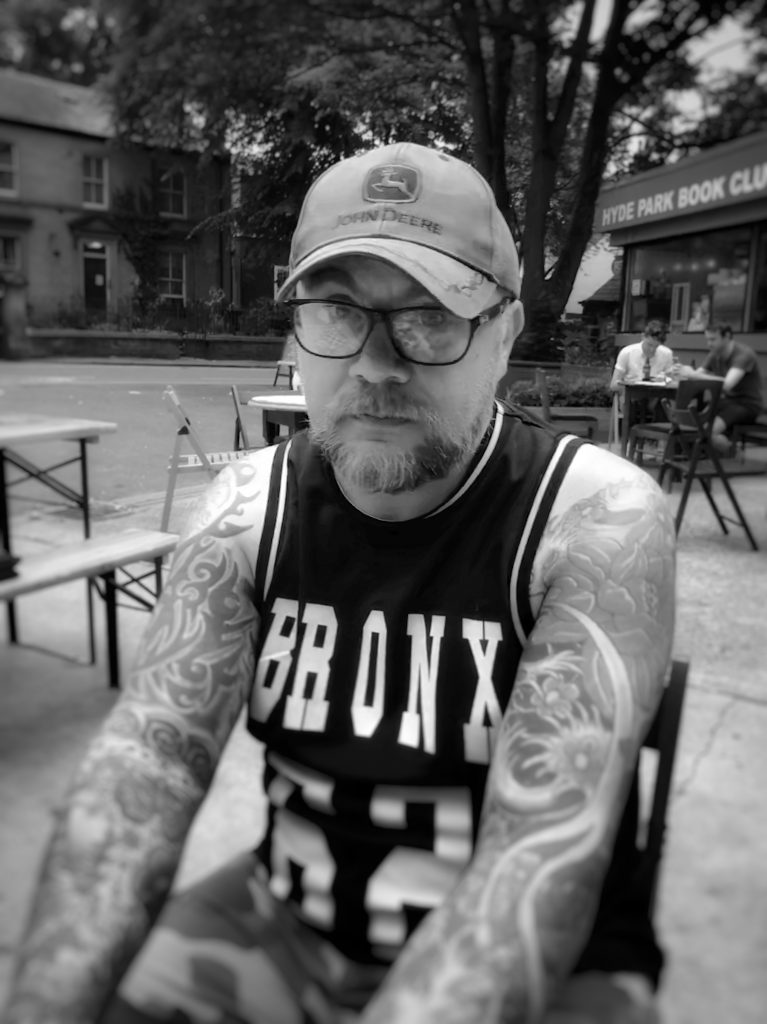 The set-up
I'd always been intrigued about the name of the label and as we got going he went straight to that. At that stage I'd forgotten to actually start recording the chat (technology fail- Ed) but luckily it was such an interesting origin that I remembered it (sure I had to go and look it up to check I'll admit) and here it is:
'Monomyth' (or the hero's journey), is the common template of a broad category of tales that involves a hero who goes on an adventure, and in a decisive crisis wins a victory, and then comes home changed or transformed, you can read more about that on Wikipedia (). It's fairly easy to see how that might be applied to the label.
Monomyth is a not-for-profit label, that acts as a collective – both the label and artists working together. Bob explained who else works on the label
'Ed (Heaton) came to work for the label after about 14 months of it's existence and generally helps with most aspects of the non traditional way we work. He is really good at the backroom stuff that needs to be done in terms of understanding and navigating the modern practices of the music industry. Up until recently he was sending all of the press releases out to various parties. Grace Kelly (of the band Venus) now looks after that as well as working on our various social media profiles. Grace was also responsible for bringing Purple Thread to the label as we wanted to give her a live project to work on and not just have her sat doing admin. But both Ed and Grace a really supportive in lots of other ways and it really is a fluid team effort. We have the wonderful Liam Dickman who is actually part of Peace Frog working with us too, Liam is a brilliant hard working producer and engineer who has worked on projects with Cat Una, Venus, Tranqua Lite and Purple Thread as well as his own band. We also have my long suffering brother Mike Vale who at this point has financed everything we have done'.
The bands and artists get paid, obviously. Artists signed to the label don't sign a contract, they sign an 'uncontract'. Bob explained if bands get an offer from a bigger label, they're happy to see them move onto bigger things.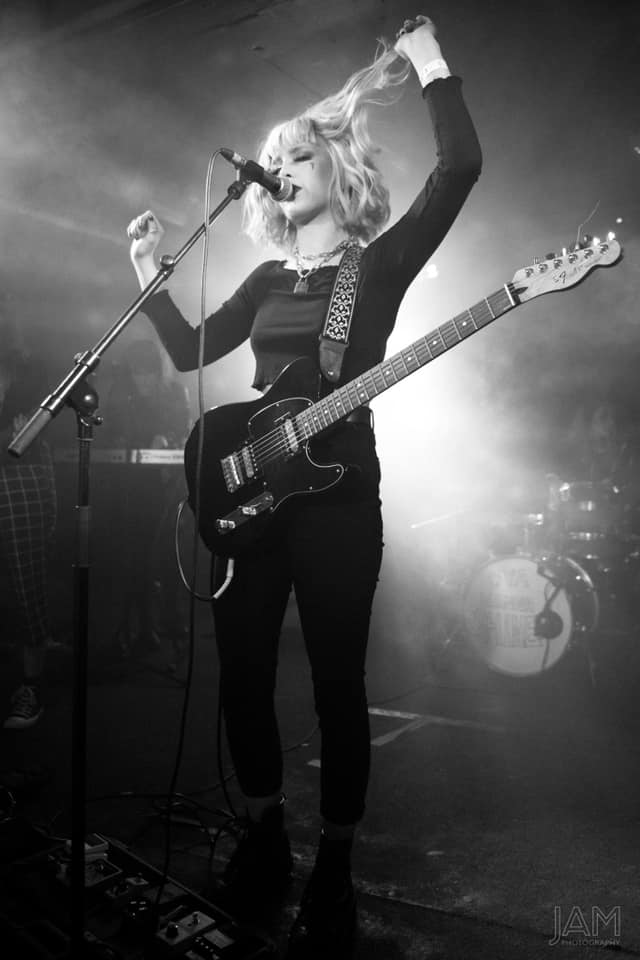 The Monomyth way of doing things
Bob saw and sees the label as curating music, presenting the best of what's out there – 'Monomyth ploughs it's own field, it doesn't look over the garden wall to see what other labels are doing'.
As well as offering bands and artists the chance to develop what they do. A big part of what the label does is to advise and mentor artists – offering advice on gigging and other ways of monetising their music, for example.
The pillars of the Monomyth way for bands and artists, Bob explained, are streams, radio and press, social and live, if they work together then it's more than the sum of it's parts. To help develop bands they look at how they doing on each of those pillars.
Starting the journey
The journey to setting up Monomyth started with Cat Una – who ended up being the label's first signing. Cat recorded her songs initially solo, and then Bob got a band together to see what came out of that. The resulting material Bob presented to Freddy Laine Fox, who suggested Bob just went ahead and did himself. 'And then we just launched into the whole world of digital marketing and digital distribution, making physicals'.
Signing more bands
Bob explained that being based in Leeds Beckett is 'kind of in the best place for A&R, getting a steady stream of students doing amazing stuff'. Peace Frog and Space Dolphin signed as a result of spotting them at Leeds Beckett.
Tranqua Lite came to the label through Bob's daughter Holly (who is the singer in Artio). Holly knew Toby from the band, and a relationship developed that ended up with the band signing. Uncle Buzzard came about because one of Bob's students is in the band. Purple Thread were a band that was chosen by Grace.
Venus came to be signed because Artio supported them at a gig, and Bob approached them (the first time he's ever done that) to have a chat about doing stuff with them. Bob explained that for Venus now, it's case of developing their gigging profile, and there's definitely a buzz developing with big promoters showing interest in the band.
Website: https://www.monomythrecords.com
Facebook: https://www.facebook.com/Monomythrecords/
Upcoming releases
Uncle Buzzard
The band have something coming out on Come Play With Me – check CPWM's Facebook for details of of release dates.
Artio
Artio are releasing the 'Sedative' EP in this month on 12th July (LSF is reviewing the EP, watch out for that). I can reveal that the tracks on the EP are huge. The EP is to be launched with a gig on 12th July Hyde Park Book Club, Leeds with Dead Wax and Allora.
Peace Frog
Peace Frog release a new single in July. I've heard this, and this is what I'm saying about it 'Banging tune. Kinda almost like a 70s' ITV TV theme. Sounds strange really works'.
Paradaeis
Paradaeis has an EP due for release in August. I've heard a sneaky preview of the EP tracks and they frankly in stopped me in my tracks, I had to ask Bob rather sharply to stop talking to me! It's kinda electronica, kinda psych folk influenced in places. The EP will be launched with a gig at The Oporto, Leeds on 4th August with fellowship label artist Joe Garrett and Manny Bianco supporting
Joe Garrett
Joe is Monomyth's latest signing He has a release due in August. This is dreamy singer-writer stuff – with Cocteau Twins influences. Great vocals. It's a real drawing you in thing.
Bob also hinted at a Monomyth Christmas covers album.
Artist Roster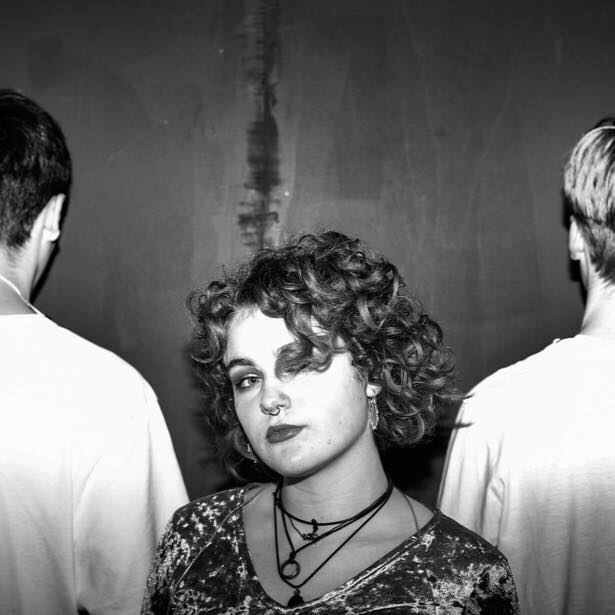 Artio
Artio are a synth pop act from Leeds, UK. Made up of Hol Brazill, Ieuan Jones and Matty Hambling, being described as having a sound that leads you through rich sonic textures and haunting vocals, Artio have an overall unique and fresh feel to their music.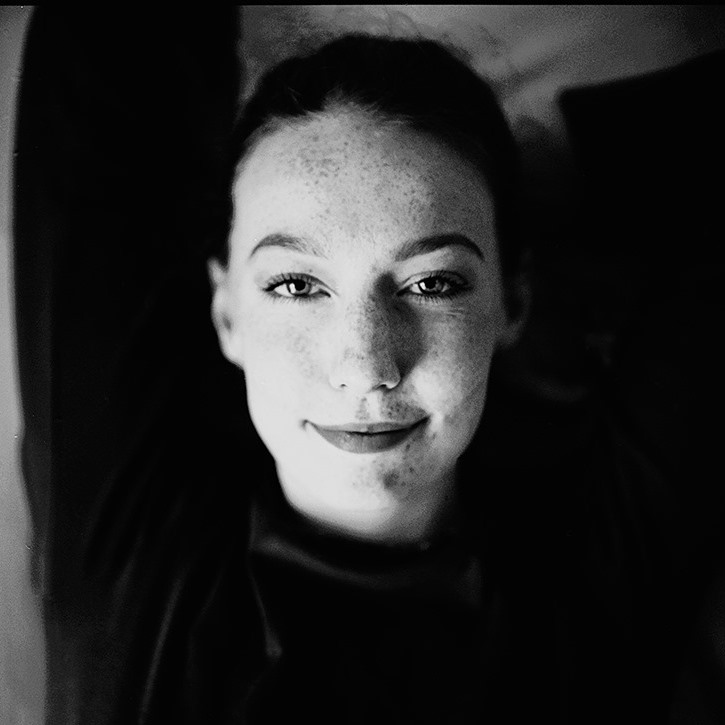 Paradaeis
Originally from the Lake District, Paradaeis often wrote songs whilst staring out across the moving scenes of her home province. Since moving to Leeds she's plugged in to the mains and supercharged her music with synths, sub bass and beats to create soundscapes that draw you into her world of spirituality, nature, heartbreak and strange dreams.
The Mike Lee Sound
The musical journey of Brother Lee began when he formed and fronted the pop psychedelic magpies that were The Prescriptions. Fez-wearing neighbour Mick Stuart was guitarist and chief xylophone botherer and by the time of "Psychedelicatessen" their wayward 1993 LP for Target Records, the group seemed destined for great things. However following the band's demise, and after a short spell in a bizarre religious cult, Lee came to the realisation that an instrumental career was the next logical step. Rumours that this decision was triggered by an excess of LSD and too many Burt Bacharach albums are largely unsubstantiated. But the pair collected up their Hammond organs, Wurlitzer pianos, sitars and wah-wah pedals along with their maracas and assorted percussive fruit and headed for the big city which they found further down the A19. At this point they came up with a cracking bunch of soundtrack inspired funk tunes that formed the basis of the "Mike's Bag" album. To add a little bit of brassiness they imported saxophonist/fluteist wiz Daniel James Allen and kinky French horn specialist David Milner to give the tunes a good seeing to. The entire album was recorded in Lee's apartment onto cassette on a shonky old Tascam 424 portastudio and the production was suitably tarted up at the mixdown stage by studio legend Willie Deans, whose work with Belle & Sebastian and Mogwai is quite rightly revered. Rumours abound that his nervous twitch and still raging Nurofen habit were triggered by a single day in the studio with The Mike Lee Sound but this is largely unsubstantiated.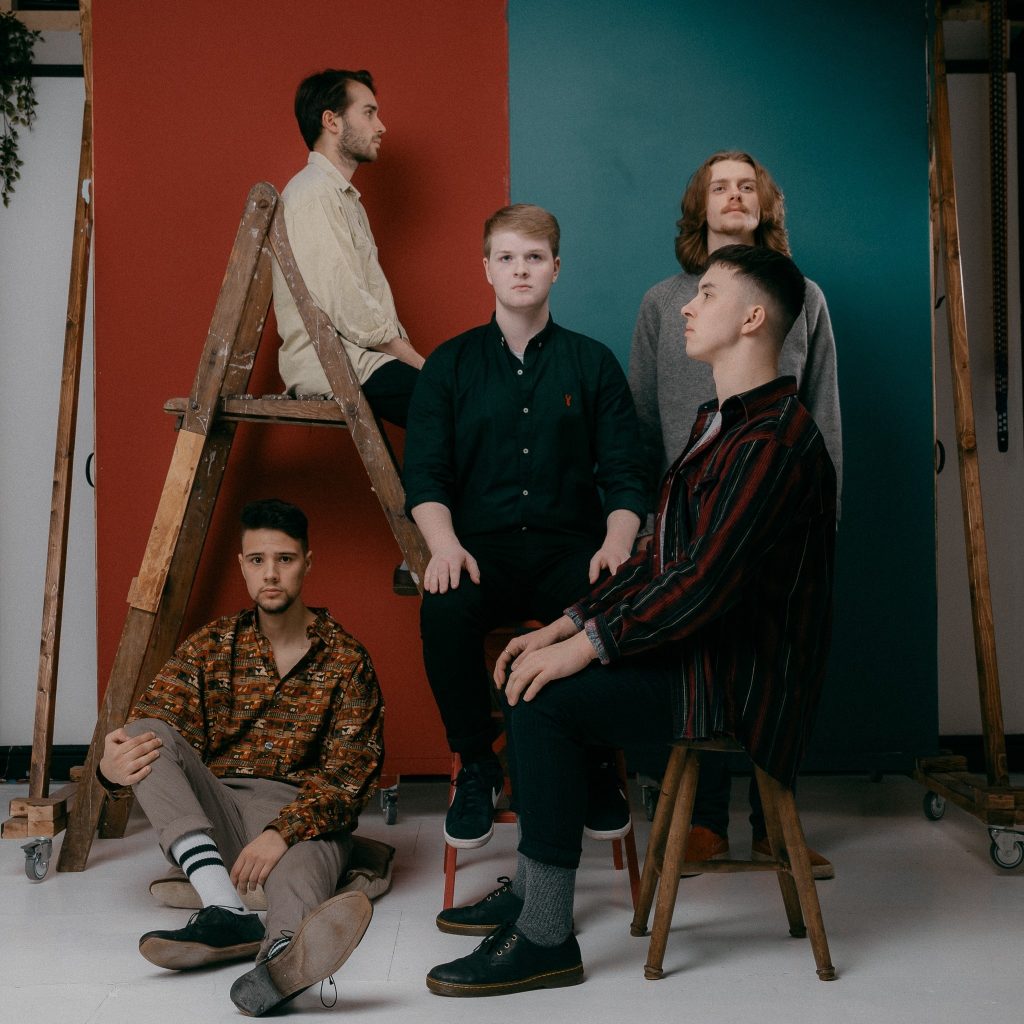 Tranqua Lite
Idyllic and melodic, a hypnotic blend of guitar driven alternative music. Their eclectic sound, and explosive palate of fruitful synth and bold bass, has made inroads into the music scene and is quickly becoming their trademark. Having released two critically applauded singles, the band continue use experimental nuances and time signatures in a pop context to compose a delightful mix of addictive songs. With an intricate and intelligent set of writing skills, they continue to excite and engage audiences, delivering a vibrant and energetic live show.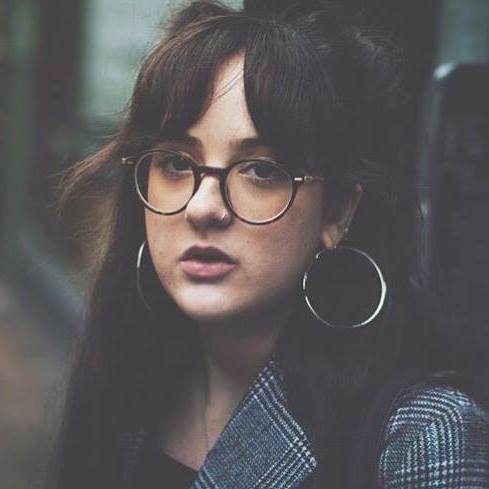 Cat Una
Cat Una has blossomed from a humble solo acoustic singer-songwriter into a mature act, adding new members to her band that have each perfected their instruments thus giving her live shows a new depth and excitement. "CAT has a voice that will sing you to sleep and then stab you in the heart"…" With that comes a whole new sound that is reminiscent of the smooth band you would find in a 1920's smoke-filled jazz bar; and it's a breath of fresh air against the hoards of alternative-indie bands that dominate the Leeds music scene. Following on from recently supporting the BBC 6 Music favourite Tom Williams on tour, Cat Una has released three e.p.'s on Monomyth Records and in turn gained support from BBC Introducing resulting in a live session of her own as BBC Introducing's Artist of the week June 2018.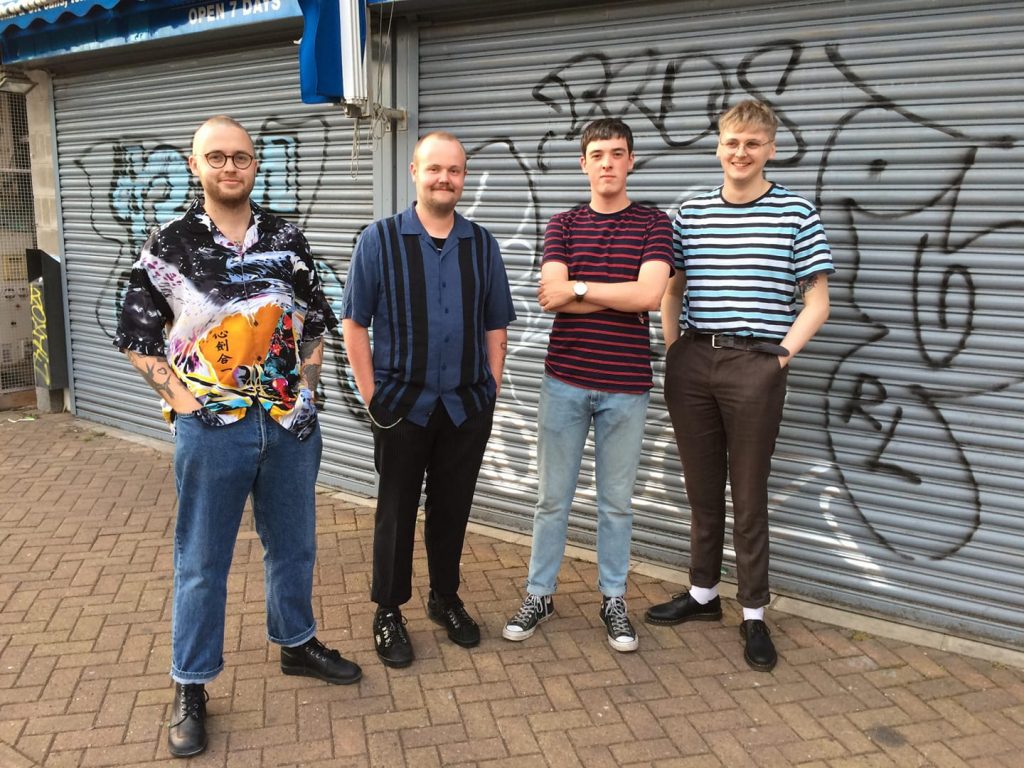 Uncle Buzzard
Hailing from the majesty of Teeside and now residing in the urban metropolis of Leeds, Uncle Buzzard are a four piece who have branded themselves with the self created genre of Daddy Jazz. Blending floating guitars with a solid rhythm section and crystal like vocals , the "Buzzard" are making waves in the local music scene and are a must see act on the live circuit. Think King Crimson and Unknown Mortal Orchestra for a starting point on and you won't be disappointed.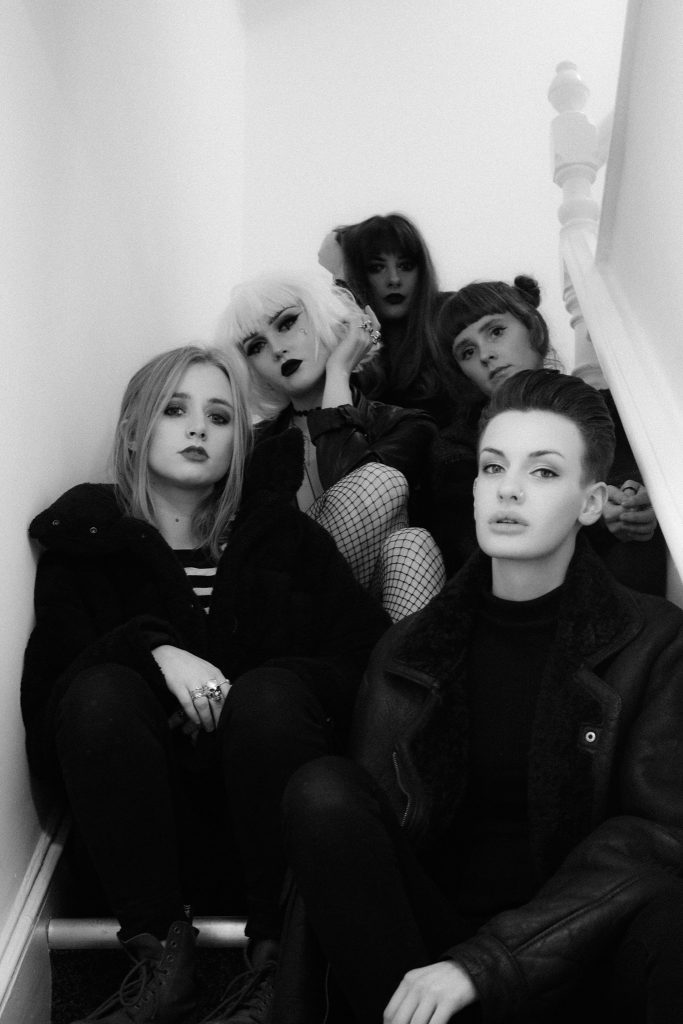 VENUS
Venus are a 5-piece all girl rock band from Leeds advocating women in alternative music. They strive for a safer, diverse music scene, and are consistently aiming to bring a positive energy of feminism and activism through hard hitting punk rock influenced music, with an electronic and astrological twist.
​Peace Frog
Peace Frog, are a four piece indie band formed at Leeds Beckett University in 2016. Drawing influence from artists such as Paul Simon, Little Comets and Bombay Bicycle Club, their unique and colourful sound has created a buzz in the local scene within the last year.
Space Dolphin
A hip hop, jazzy jam experience, Space Dolphin aims to bring people together through the love of live music. Born from a mutual love of groove and improvisation, Space Dolphin have been playing up and down the U.K., collaborating with a plethora of talented musicians and MC's expanding their sound, ensuring each performance is as unique and bespoke as the tastes of each collaborative member. 2018 has seen Space Dolphin perform with the likes of Fold for the launch of their new E.P. 'Written In The Sky' and the likes of Motormouf, and Phenician Gold with their monthly hip hop nights 'More Than Soul' and 'Beats & Bars' hosted between Nottingham and Leeds.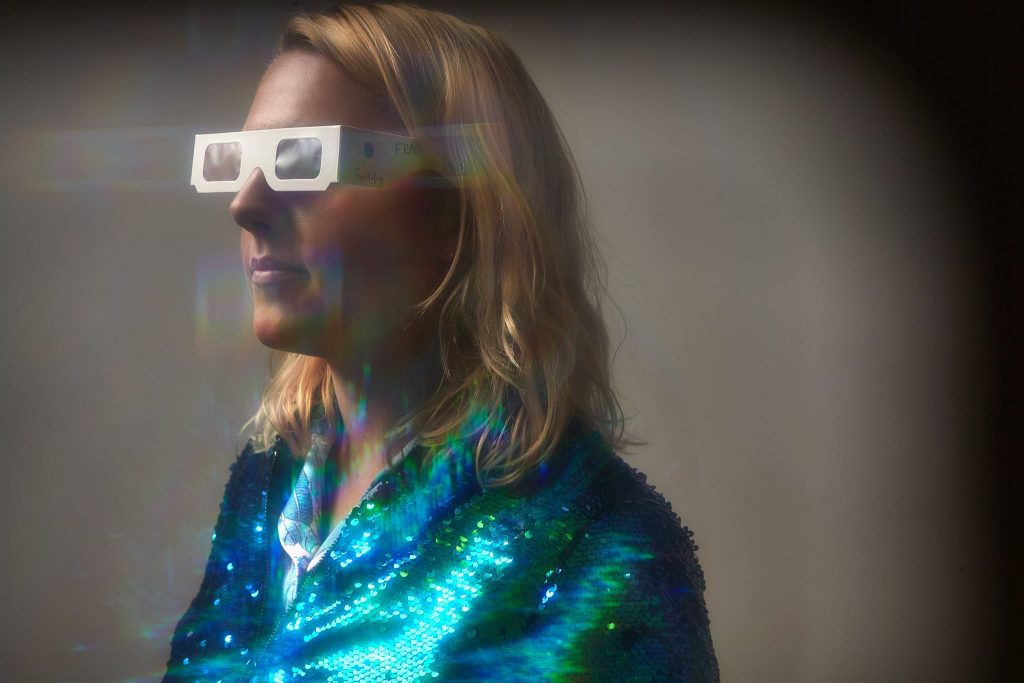 Fran Bundey
Fran Bundey is a Leeds based electronic vocal looping musician who likes to make a massive noise. Through the use of 2 iPads and a TC Helicon VoiceLive Touch Fran layers up beats, harmonies and sounds creating groovy beats and vibey, euphoric choruses. With influences like Kimbra, Imogen Heap, Grace Savage and Daft Punk, Fran aims to challenge the status quo, act as an innovative sonic explorer and add a human element to electronic music. This is why all Fran's tracks are recorded live in one take, celebrating the imperfections which add interesting nuances to the groove of the music.It is important for Fran as a solo female artist using technology to make lots of noise, occupy space and build platforms to champion and inspire others.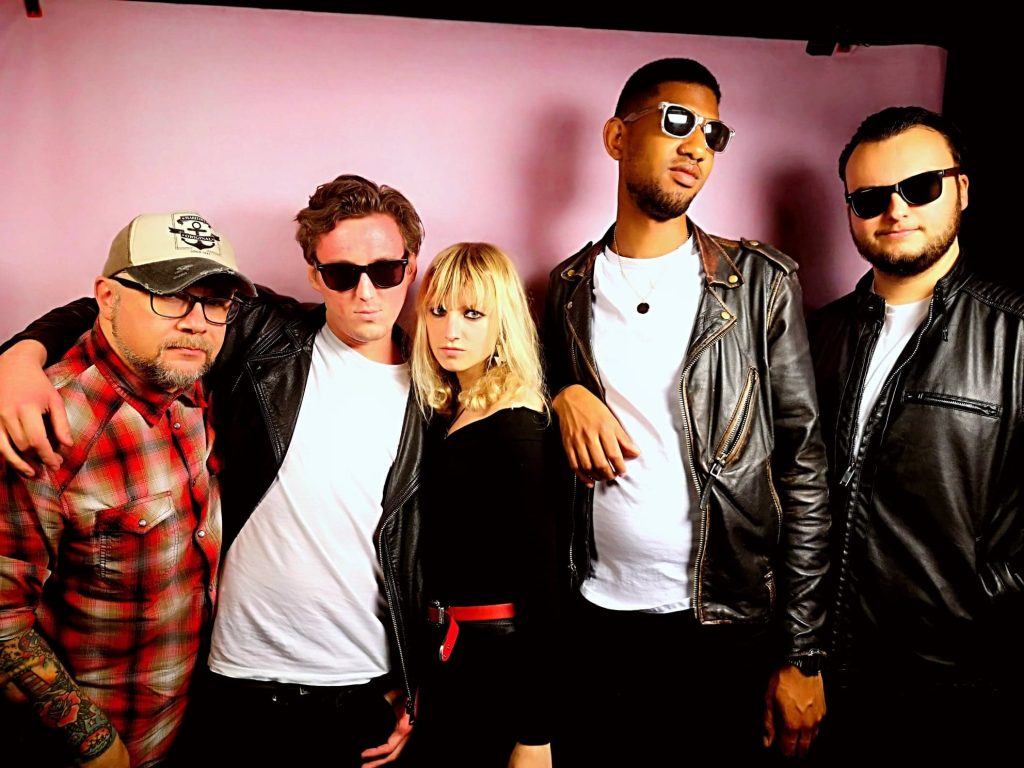 Purple Thread
Purple Thread are a 4 piece glitter-drenched rock n' roll band from Leeds known for their eclectic brand of blues infused guitar pop. Leading their audiences through a genre-defying sea of gritty, groovy noise, the band have rattled their way through blistering live performances up and down the country. Prone to the odd mid-song poetry break, mean riffs, and inescapable hooks, Purple Thread are rapidly forging a name for themselves as one of the most energetic and captivating live bands on the circuit.
Christopher Brain
Christopher Brain is a singer songwriter hailing from Yorkshire. With comparisons ranging from James Taylor to Woody Guthrie , Chris is a true master of his craft. He is at home in the folk clubs and equally on the streets of numerous European cities where he has spent many hours developing his wonderfully melodic and honest songs.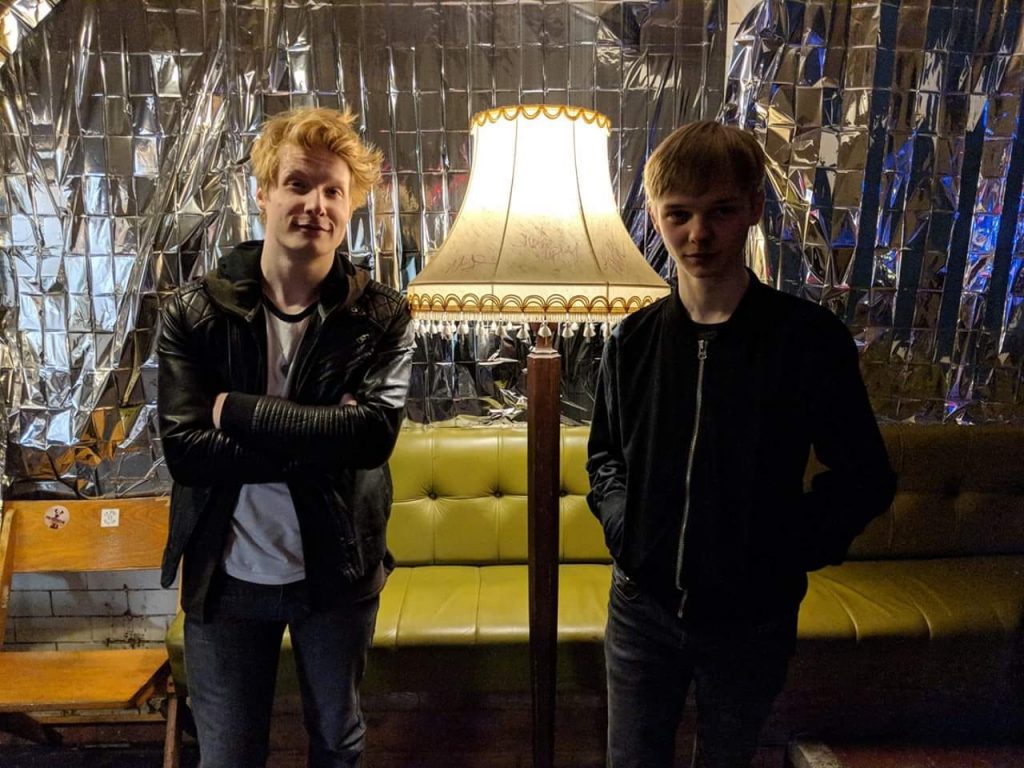 GULA
Gula make strong and intelligent dance music . Their first single "Monolith" is deceptively simple and addictive giving us a tantalizing glimpse into their future. Gula are on a mission to leave the computer behind and go off on a full hardware bender in pursuit of perfect synth gold.