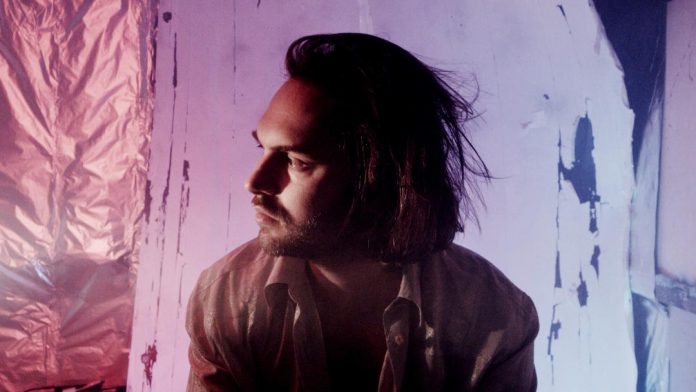 FAIR PLAY FESTIVAL is primed to be a hub of discovery as an eclectic group of artists, spanning across multiple genres, are gathered together inside the unparalleled mystique of Manchester's St Philip's Church on the 28th March 2020.
Coaxed out of hibernation, LA Priest, reappears after a five-year-long hiatus to headline this fresh-faced festival. Electronic music rarely comes as playful and pop tainted as this. Formerly operating under the name Sam Dust, he gained tremendous attention as the front man of Late Of The Pier before vanishing into the shadows in 2010. He then resurfaced with the critically acclaimed solo album 'Inji' in 2015, under the LA Priest moniker before repeating his vanishing trick. 2020 sees his return, with new album 'GENE', that acquires its name and focal point from the analog drum machine Sam hand-built and used to make the record.
Joining him are International Teachers Of Pop who, like a skilled academic, can never be accused of lacking enthusiasm in their craft. Infectious pop tracks accompany bedroom-esque dance routines to create a wonderous maximalist soundscape from former members of The Eccentronic Research Council and The Moonlandingz.
These new additions join a stellar cast of previously announced names including Northern stalwarts PINS, who return to the game in 2020 with their first LP since 2015's 'Wild Nights' and the 2017 follow up EP 'Bad Thing'. Las Kellies who are part of the loose-knit DIY scene in Argentina, their debut album – 2016's 'Friends & Lovers' – went on to become a global success and they'll debut their new album 'Suck This Tangerine' – set to release on 27th March – at FAIR PLAY FESTIVAL. Ben Wallers of Country Teasers performs under his solo moniker The Rebel, which relays a satirical spin on the political narrative that many artists follow, by acting as the perpetrators – marking them as a mockery. Dysfunctional yet captivatingly functional, experimental noise takes no finer form than DIY collective POSA who supported the likes of Goat Girl, Hey Collosus and Black Country, New Road in 2019. Completing the unique lineup are the electronic duo YANG who recently released their debut EP 'Patrice' which was mastered by Jesse F Keeler of Death From Above 1979 and MSTRKRFT.
Tickets are on sale now, and available here.
FAIR PLAY FESTIVAL 2020
ST PHILIP'S CHURCH, MANCHESTER
28TH MARCH
Line up to date:
LA Priest
International Teachers Of Pop
PINS
Las Kellies
The Rebel
POSA
YANG
For more information: https://www.facebook.com/fairplayfest/