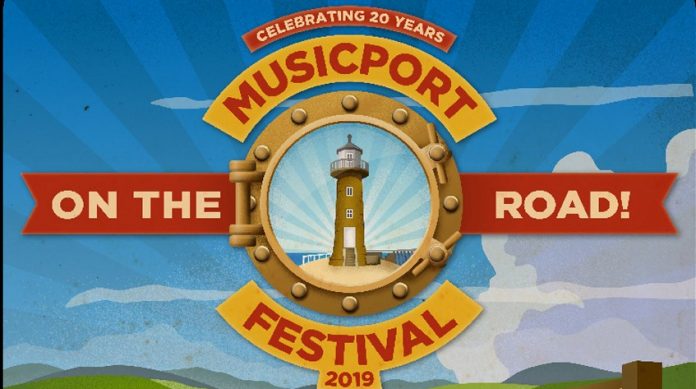 For the 4th Year running Musicport takes major acts to village locations
For the 5 days following the main festival at Whitby Pavilion Musicport in October goes on tour to the local villages with a diverse range of acts. All the concerts are free entry "pay what you feel" events which in previous years have attracted large and appreciative audiences.
With additional pop-up gigs by Old Time Rags & Stranger On The Saw happening during the daytimes & all compered by Paul Armfield it should be a week of magical experiences in unexpected places.
This year's tour includes the following:
Monday 21st October 7.00pm Andy Irvine (Eire) @ Hawsker Church.
Legendary Irish singer hailed as "a tradition in himself" and "one of the great Irish singers" From his days fronting Planxty & Patrick Street up to the present he continues to travel the world now as a solo troubadour.
Monday 21st October 9.30pm Moussu T E Lei Jovents (France) @ Grosvenor Robin Hoods Bay
Brilliantly quirky and musically talented Marseilles band who reflect the diverse nature of their home city – with blues and jazz, and Caribbean and Brazilian influences sung in the Occitan language
Tuesday 22nd 8pm Moussu T E Lei Jovents (France) plus support @ The Forge Aislaby
Returning to the scene of their triumphant pub gig in 2016 where they had a packed house up and dancing
Wednesday 23rd 7.30pm Naghma & Paul Downes @ St Hilda's Church Danby.
Naghma explore Indian and western music traditions with a detour into jazz standards. Paul Downes is widely experienced singer and multi-instrumentalist from Devon and is widely regarded as one of the best acoustic guitarists on the folk scene. He has rich musical background including playing with Pete Seeger & Maggie Boyle.
Thursday 24th 7.30pm Paul Armfield & Mackie @ The Robinson Institute Glaisdale
Paul is an exceptionally gifted songwriter and performer based on the Isle of Wight whose reputation has spread far, far beyond and whose big burly character belies the beauty and sensitivity of his songs. Mackie is Whitby's own fine young singer-songwriter who is beginning to be known a lot further afield.
Friday 25th 7.30pm Poor Nameless Boy (Canada) @ St Oswalds Church Lythe
Indie folk artist Poor Nameless Boy with his band on first date of their UK tour. "Pop hooks hidden in melodies you can drink your coffee to. Folk lyrics to drive you to the contemplative. Indie voice that softens the bitter topics and wounded hearts." A real treat to finish the tour in the most beautiful venue.
Musicport Festival – 20th Anniversary
A celebration of music without borders
Whitby Pavilion, West Cliff, Whitby Y21 3EN
October 18th-20th
https://www.musicportfestival.com/
Marking its 20th anniversary Musicport Festival 2019 is keen to bring back some of the acts who have helped create the festival's ethos and reputation in what will no doubt end up being seen as a Best Of Musicport line-up.
Full line-up so far: https://www.musicportfestival.com/line-up/