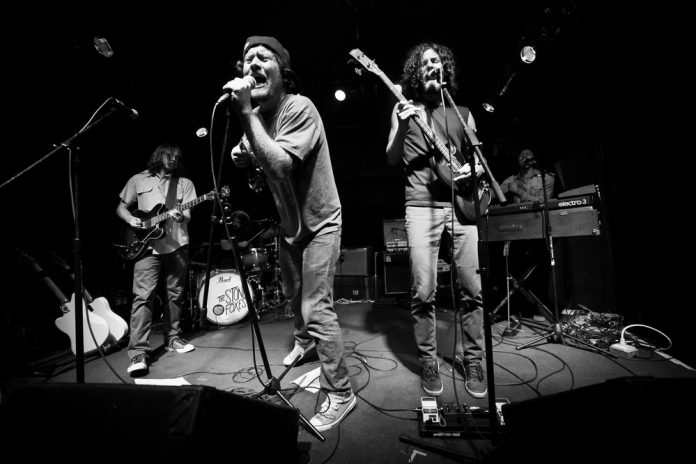 Hailing from San Francisco, California, The Stone Foxes are bringing their exhilarating kick-ass take on blues rock to the UK for the first time with a ten date headline tour. Kicking off in Bristol on February 3rd the band will be touring in support of their new album, 'Twelve Spells'. This is available digitally now on iTunes and is getting a full physical release in the UK on March 18th. The band have drawn comparisons with The Black Keys and Kings of Leon with their blend of crunchy rock riffs and lean blues swagger.
Despite this being the band's first trip to the UK they have already built up a formidable following here with over 6 million listens on Spotify. Over in the States they have supported the likes of Cage the Elephant, the aforementioned Black Keys and even the legendary ZZ Top as well as appearing at major US festivals such as Outside Lands and Voodoo. The Stone Foxes have had their raw roots-rock used on the soundtracks of shows like 'Sons of Anarchy' and the US remake of 'Shameless' not to mention an ad campaign by rock n' roll fuel Jack Daniels. They have acquired a great reputation as an energetic and tight live act so this tour is definitely not to be missed.
The Stone Foxes will be touring with Bath blues duo, Bite the Buffalo, supporting on all dates.
03/02 – Bristol – Start the Bus
04/02 – Bath – Moles
05/02 – Glasgow – Record Factory
06/02 – Edinburgh – The Mash House
07/02 – Liverpool – Maguire's Pizza Bar
09/02 – Manchester – Fallow Café
10/02 – Leeds – A Nation of Shopkeepers
11/02 – Bournemouth – 60 Million Postcards
12/02 – London – Hoxton Square Bar & Kitchen
13/02 – Brighton – The Gladstone
The Stone Foxes: http://thestonefoxes.com/
Bite the Buffalo: http://www.bitethebuffalo.com/