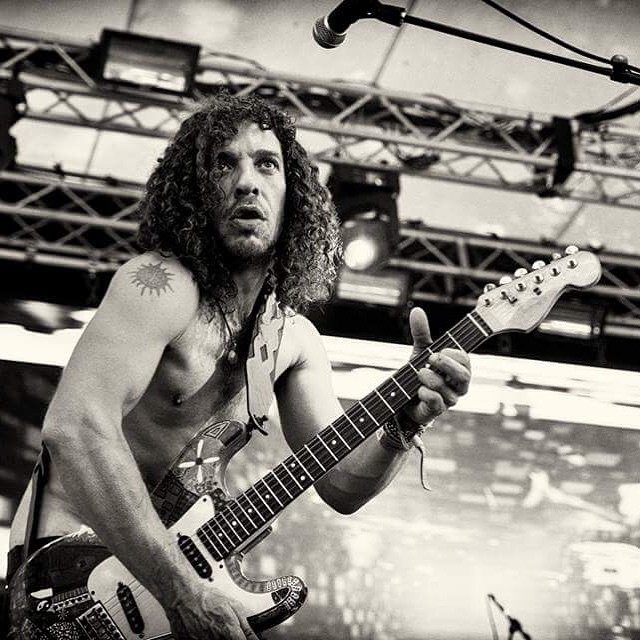 John has been touring extensively for many years, and plays a beautiful, haunting melodic solo set, which alone will blow your mind, but then tops it off with a rock explosion, backed by his highly talented band. His music is truthful, eclectic and shows influence from musicians around the world. Indian classical themes are particularly well aired due to his tutelage under the renowned sarod maestro K.Sridar.
John has played headline stages at festivals all over the UK and Europe last summer to rapturous reviews and crowd adulation. If you like your acoustic music to be for real, your rock to be old-fashioned yet inventive, and loud and visceral, and want to hear gravelly tones add gravitas to the tunes, then come along, you won't be disappointed.
The support act, inventive Swedish Folk Rockers BAAB, would be worth the admission price alone (£10 members/£12 non-members), never mind without the live extravaganza that is John Fairhurst solo, and in raucous cacophony with his band. You'd be daft to miss it.
Tickets: http://thetradesclub.com/events/john-fairhurst
You can read our previous live review and interview with John