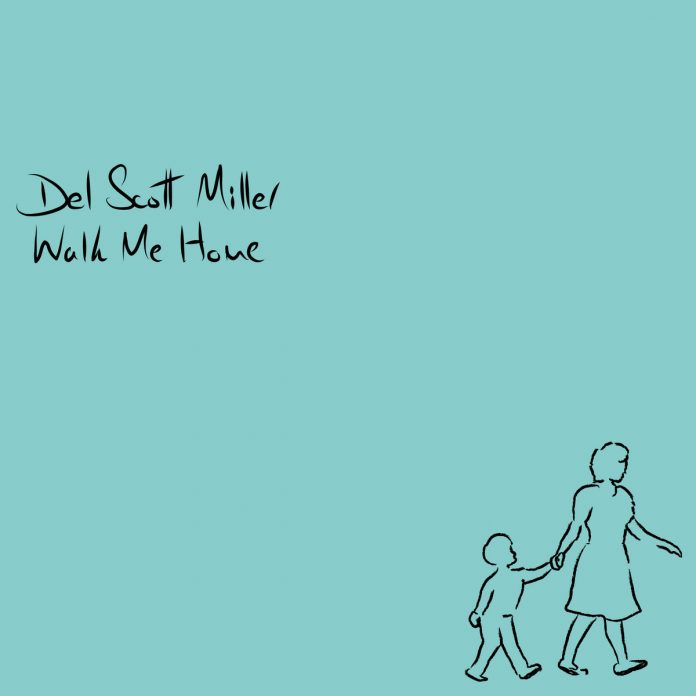 I hope that you've worked out that one of my particular musical loves is the music of singer/songwriters. And the latest of my favourite Yorkshire singer/songwriters is Del Scott Miller. Del is from Barnsley and, as well as writing and singing songs, he's a guitarist, composer and poet.
Both this, and the previous release I've reviewed – 'Repeat Myself', are in that particular style I really love; a simple and quietly emotional voice and guitar that really allows the words to 'speak'.
There is something bittersweet about the tune, guitar and vocals on 'Walk Me Home'. It speaks musically of a certain nostalgia, a fond look back on life. I'll come back to this in a bit but first the sound. As I've said before, simple is hard to do well; it leaves the space for the listener to hear anything that isn't right. Basically if it's not bang on, we're going to hear it. And, as I expected to be honest, the playing and arrangement are wonderful.
The words are beautiful. The cover might lead us to think the song is about a mother and child's relationship, and it's true I get that at least partially driven by the nostalgic feel. But the song comes with layers of possible interpretation. I also hear the story of a past adult relationship. And this is the joy of a great song; it's both personal and universal, it's about a particular thing but could also be about something else. The meaning of both words and music is at least partially driven by the listener's own experiences.
The words, vocals and music of 'Walk Me Home' are powerfully emotional. They trigger memories in the listener's own mind. This is truly beautiful.